Buying your first campervan or motorhome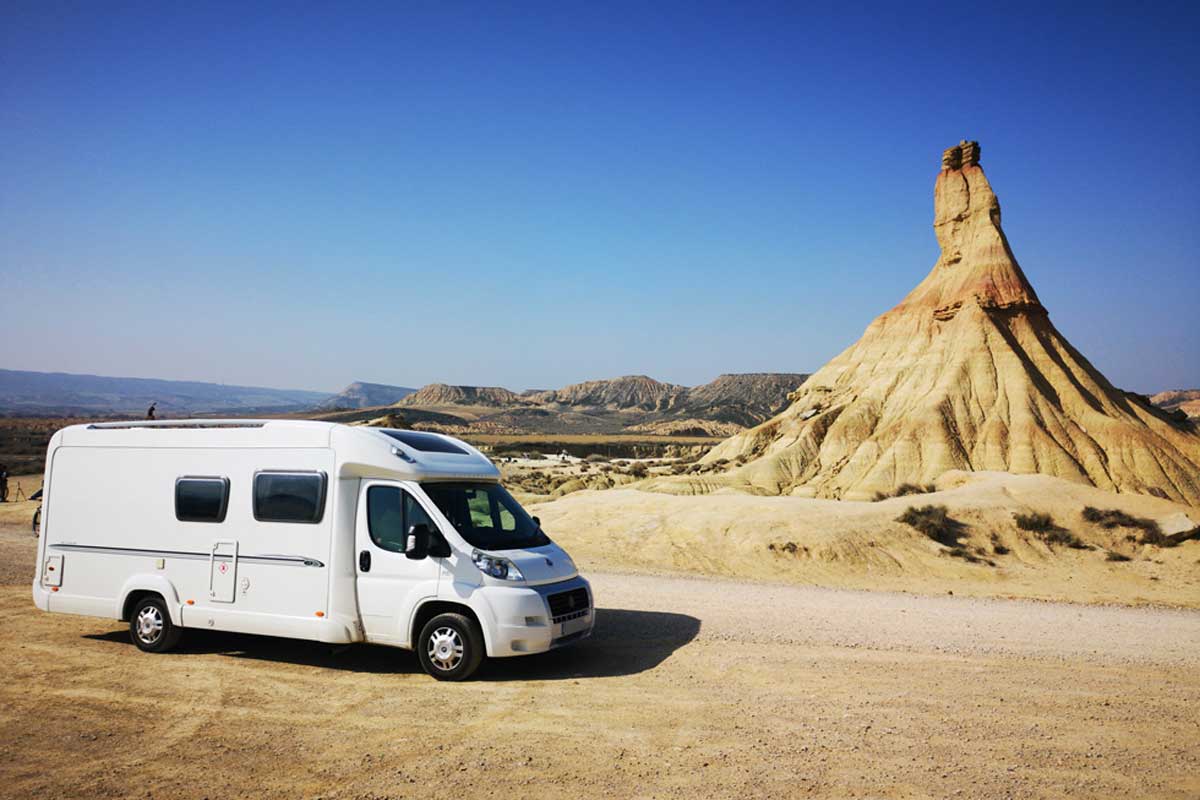 Are you thinking about van-life as an option for travel?


Choosing the right campervan or motorhome to suit your needs can be daunting, and at times overwhelming. Knowing where to look, what to consider and how to choose the right unit for your needs can be tricky. But it doesn't have to be.
Digital nomad, Kelly, one half of the travel couple from Destination Addict, bought her first motorhome with partner Adam, just 18 months ago.
Living and working full-time from their motorhome as digital nomads, Kelly and Adam can adventure whenever and wherever they choose. We asked them to share their experience, tips and advice for anyone about to make their first van or motorhome purchase, before heading off into the great outdoors!
What you need to know before buying a campervan or motorhome


First things first, there are some important questions to ask yourselves before you make any decisions about type of van or motorhome, and how you intend to use the space available to you. For example, will you be working in your van? If you are, this might mean you need some dedicated space for this purpose - sitting at a computer in a cramped area gets tiresome and uncomfortable for long periods of time! Think about all the possible ways you might use your van. Here were our 3 big considerations:
1. Part-time vs full-time travel?



There's a big difference between using a van for occasional weekend adventures or one-off trips, to living in it full-time. We wrote a list of our personal essentials and preferences to help when choosing our van. For example, for us, moving everything we own into our tiny home on wheels was made easier by the fact that we had enough storage space.
We would recommend writing your own list of personal priorities before searching for your adventure vehicle.
2. How many people does your van need to accommodate?

Most of the time in our van it's just us, so we have two seats at the front with two seat belts. To be completely honest when we bought it, fitting extra passengers such as our niece and nephew (when we see them) in the front, didn't even spring to mind. With a little hindsight we wish we had thought of this - something to think about yourselves when purchasing your own van.
3. When and where will you be using it?



Van-life is varied throughout the seasons, with winter probably being the most challenging of them all. Ours is very well insulated with a full combi-boiler so keeping warm in the colder months is not an issue. When deciding on your own van think about the seasons in which you will be using it and what you will need to keep warm, or cool. As well as this, navigating in really large vans can be tricky, we opted for a motorhome but still stuck to a smaller size. We love the mountains and enjoy getting off the beaten track as much as we can, so it's important to think about ease of access to your chosen locations.
What else do I need to think about when buying my first van?


Fixed bed – This was a priority for us, as we didn't want to be converting our table into a bed and vice versa. Neither did we want to sleep above the seats in the cab.
Fuel consumption – We get anywhere from 23 to 30 miles per gallon. Translated, a full tank would last us about 600 miles driving at 50mph. You can check out our costs for a month traveling through France including fuel costs.
Solar panel – Having a solar panel fitted on the roof of our motorhome has proved to be such a useful piece of kit. Topping up our leisure battery everyday takes away the worry of running down the battery especially when we are off-grid.
Leisure battery – There is a huge choice of batteries available and it can be overwhelming when trying to decide which to buy. We would recommend choosing a trusted and high quality brand, but also consider buying multiple leisure batteries depending on your power consumption.
Refillable gas – Gas in a camper or motorhome is a necessity for us. We would highly recommend having a refillable gas bottle installed in your camper or motorhome as this will save you a lot of money in the long run. A lot of vans do come with the capability already installed so it's worth looking into when you are browsing models.
It has taken a lot of getting used to living and working in our motorhome full-time. However, we have been gifted with lots of adventure, time in nature, quality time with each other and we've been able to embrace the moment as we travel.
One thing's for sure, we are not ready to move anywhere else just yet!
Why not mix up van life with house sitting?
Last updated on February 27th, 2021