Understanding the Cuban currency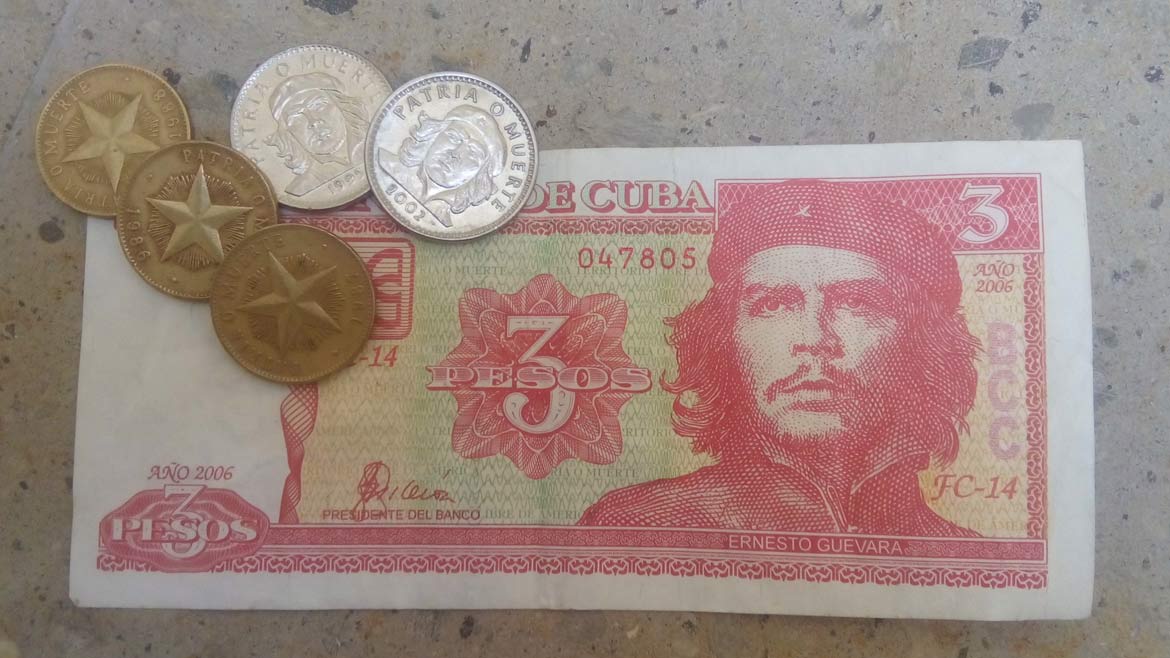 If you're thinking of traveling to Cuba, you may be wondering how you can make your money go further by fully understanding the Cuban currency system?
By the time we arrived in Havana at the start of our month-long journey around this unique Caribbean island nation, we had done plenty of research. One of the most intriguing things we had found out was that Cuba has two currencies.
Cuba - one country, two currencies
The most widely used by foreign visitors is the Cuban Convertible Peso. Its currency code is CUC, which earns it the nickname "kook". When asking about prices you will often be told, "It's 25 kook for the night, and 5 kook each for breakfast."
The CUC is pegged to the US dollar at a 1-to-1 fixed exchange rate, but when changing other currencies to CUC there is an extra 3% conversion charge on top. Depending on your bank and the fees they charge, 100 kook will cost you US $103, plus fees.
US citizens should also be aware that the USD also attracts an extra 10% charge to exchange to CUC. This means that USD $100 will only get you about 87 CUC. If you are heading to Cuba with USD notes it may be worth changing them to another currency before arrival - perhaps Canadian Dollars, or Euros. You will lose less doing this than paying the hefty extra 10% fee. Thanks to Peter from CubaUnbound.com for this reminder - see comments at the bottom of this article.
The other currency in regular use in Cuba is the Cuban National Peso, which has the currency code CUP. These pesos are sometimes referred to as "moneda nacional" – national money – or more often they are simply called pesos.
Last updated on March 5th, 2021