House Sitting in France – Bordeaux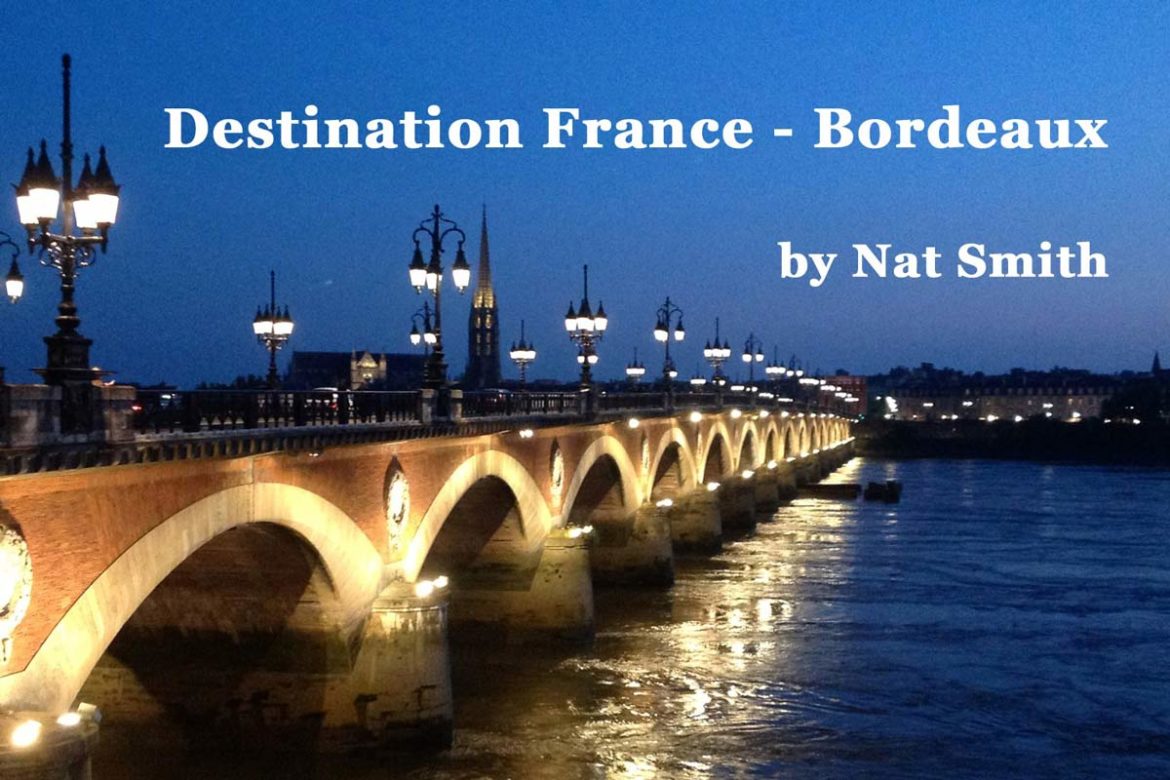 Last updated on August 13th, 2019
For many the Bordeaux region of France is well known as a bucket list destination, and rightly so!
With beautiful rolling hills and vineyards as far as the eye can see, quaint little villages where you could easily be back in the 1800s, and fabulous lifestyle cuisine, it is easy to see why this region of the world is an absolute draw-card for house sitters.
We had the great pleasure of spending four months house sitting in France from April to August, at a 40 acre property set among the vineyards. It contained a beautiful and extensive, architecturally designed home and holiday "gite" (self contained holiday accommodation), along with 3 gorgeous dogs.
For us it was complete serenity – a period to get away from all the hustle and bustle of city life. We were able to really immerse ourselves in the French lifestyle, enjoying a much slower pace, and the long lunches that France is so famous for.
France is full of expats, particularly those heralding from the UK, who return home at various times for personal or business commitments. House sitting assignments are readily available and provide a great opportunity to explore and spend time in this region.
Transport to and around Bordeaux
Bordeaux Airport is by far the biggest in the region, but there are also other options including Bergerac, Toulouse and several smaller airports that may be closer to your accommodation. This area is, in fact, very well serviced by air transport.
Most of the big international airlines fly regularly into Bordeaux, and budget airlines EasyJet, RyanAir, FlyBe and Jet2 service the smaller airports daily from the UK and surrounding European countries.
Consider also the option of the wonderful TGV fast train service that runs throughout France and some other European countries:
http://tgv.be.voyages-sncf.com/en/
For us the train is a great way to travel as you get the benefit of being able to really absorb the countryside… well, as much as you can when you are traveling at 300km per hour!
Luxury coaches also run multiple times a day from England via the "Chunnel" (the tunnel under the English Channel), which if you have not done it yet, do so at some stage. It is an incredible bucket list experience… on a coach, on a train, under the water. Very cool!
However, once in France, public transport such as buses and trains becomes very limited.
Being picked up by your home owner from your arrival point is by far the best option if you can arrange this.
A vehicle for getting around the region once you start your house sit, also seems a must.
Unlike places such as the UK, there appears to be little issue from an insurance point of view with other drivers using the home owner's vehicle, so you may find the owner happily leaves you their car. This is great, as it is probably the only way you will get to visit the local shops and to look around the area in which you are staying.
Cost of living in south-west France
We had always been told in Australia that Europe was an expensive place to live, and particularly France.
Lies! All Lies!
South-west France has so far been one of THE most INEXPENSIVE places to house sit.
The grocery prices are fantastic (we are comparing them to western countries such as Australia, the US and the UK), and the 'must have' French foods like wine, cheese, chocolate, and baguettes are super cheap.
Four to eight euros for a great bottle of wine is pretty darn good in our books!
We did not eat out all that often as we had a wonderful gourmet kitchen to cook in. But, when we did have a meal in Bordeaux itself, the prices were very reasonable, and comparable to other city prices.
Most French countryside villages have fresh produce markets.
In the property we were minding, we were surrounded by three villages close by (10 minutes or so drive away), so we took the opportunity to indulge in the wonderful fruits and vegetables of the area at the markets that were held throughout the week.
We were not disappointed – it was the first time since we were kids that we can remember having a tomato that actually tasted like a tomato – fresh picked that morning!
You really can't go too wrong buying anything in the local markets of the area.
Of course, with house sitting you rarely pay for things like the internet and other utilities, so all in all, south-west France makes for a very budget conscious house sitting experience.
What can I do while house sitting in Bordeaux?
I guess in the south-west of France the greatest benefit is that there is little to do, and that's the point!
If you are like us, you will notice immediately that it is all about slowing down to about one tenth of the pace you are probably used to, and just 'being' for a while.
France is about indulgence, pleasure and life itself, and that is indicative in the time it takes to prepare meals (about two hours on average), and that just about everything closes between midday and 2pm – supermarkets, banks, petrol stations and small shops.
We heard many stories from our home owners that every day when 'trying' to build their house, the French builders would take-off for their lunch of baguettes, cheese, meats and a whole bottle of wine and rarely return in the afternoon! A project should have taken them two years, actually took five… saved only in the end by the labour they bought in from the UK!
Of course there are always a few thousand vineyards that have wine tasting every day of the week if that is your pleasure. There are both big and small outfits, and even many new bio-dynamic vineyards now popping up.
If you haven't tried bio-dynamic wine then this is the place to do so. Bio-dynamic is one step up from organic so it is the most pure wine you will ever taste. Wine is made in very small batches, and so the growers use the vineyards to grow other crops from time to time to give the soil a rest. Everything is done by hand… or feet when it comes to crushing the grapes!
The result is wine… to die for!
For those interested in finding out more about the region's wine heritage, the city of Bordeaux is the world's major wine industry capital.
To plan a trip to the city, check out this popular guide:
http://www.visitacity.com/en/bordeaux
A few things to consider when house sitting in Bordeaux
We found people in this area to be very friendly, but it is difficult to find people who will speak anything other than French, unless they are expats, of course. It is not that they are rude as many believe, just that they are embarrassed to speak English as they feel they are not very good at it.
A lot of places will not accept foreign credit cards. We had to use cash to pay for things like petrol in our area.
Grocery stores will stay open till 10pm but many other shops will close on Sundays and early on weekdays. Post offices seem almost impossible to find open!
Getting service people to come in to fix things like plumbing, electrical, or pest services (which we needed at one stage for a bee swarm in the holiday accommodation) is virtually impossible, especially if it is urgent.
If you are house sitting in Bordeaux and things go wrong you may need to get creative and have a go yourself, even if the home-owner has left you a number for someone they use.
We learned all sorts of skills while house sitting in France that we didn't know we had… plumbing, irrigation, and even bee, ferret and even snake removal!
Our house sitting job in south-west France has been one of our best memories so far. We have become great friends with the owners and really cannot wait until we are back in that region again to catch up with our three little charges.
We would definitely recommend a house sitting experience in south-west France.
Come on, you know it's on your list of must do's!
Originally from Australia, Nat and Jodie now travel the globe as full-time house sitters with no home or residency anywhere. Since 2013 they have helped hundreds of people get started in house sitting through their various projects, including publishing an Amazon best-selling book and hosting the world's first House Sitting Summit in 2016.
Nat & Jodie are probably best known as the founders of the House Sitting Academy, a comprehensive online video course that gives people the confidence and know-how to travel the world with house sitting and gain ongoing support and referrals through the Graduates "Inner Circle" Private Network.