Why pet sitting works for digital nomads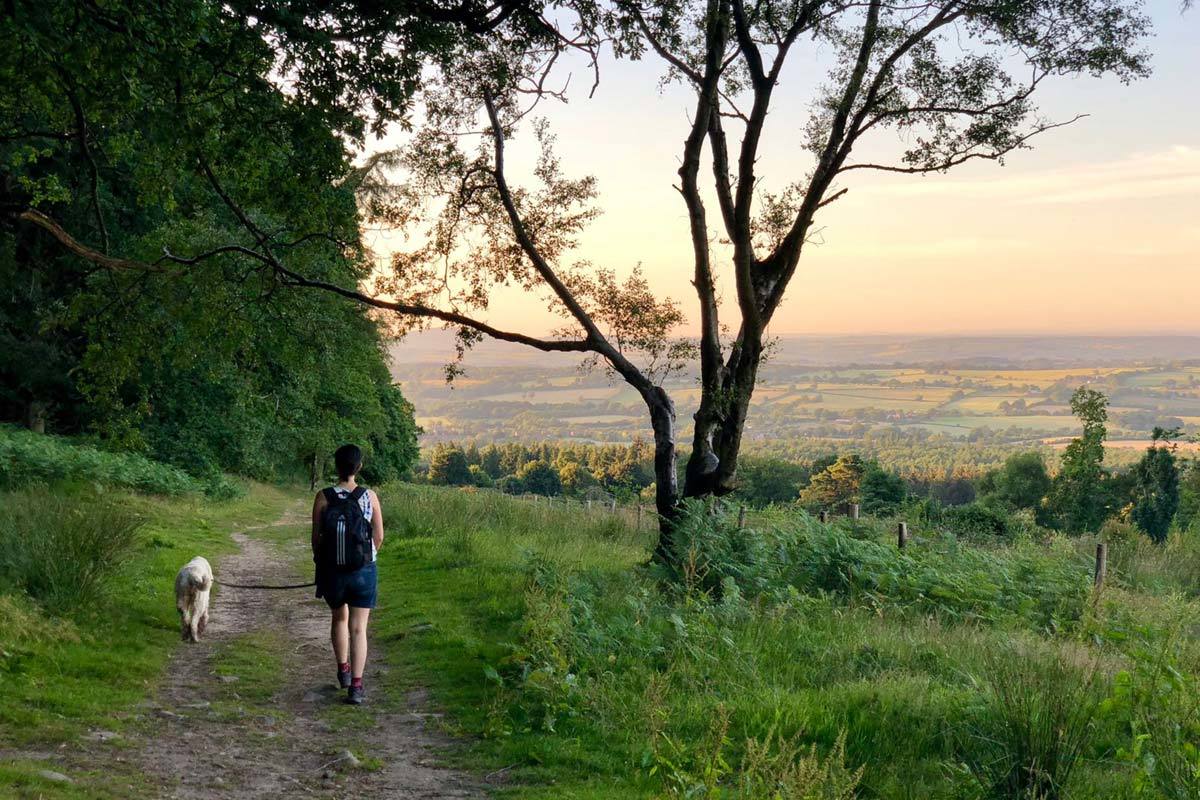 House and pet sitting is a perfect match for digital nomads working remotely
Over the last 4 years, I've been working remotely while travelling the world. I originally left the hustle and bustle of London to travel for one year, with a plan to return to live in the UK countryside. But when I came across the world of remote working I quickly found myself crafting a life as a digital nomad alongside house and pet sitting.
I've since completed house sits looking after pets around the UK, in Malta, Vietnam, Bulgaria and Hong Kong. Pets have included dogs, cats, fish, hamsters, and even sheep, ducks and chickens!
I always describe myself as "accidentally" becoming a digital nomad, a freelancer, and a house sitter.
I never planned to become any of these things but when I discovered these were options for me, I began planning and working towards making all of these roles a reality. I did my research and told everyone I could that I was looking for remote freelance work and house sit opportunities.
People I'd worked with in the past connected me with business owners looking for my freelance services. Friends and family asked if I could sit for them while they went on holiday. From there I registered with online platforms and kept on building my networks to learn more and make sure anyone who wanted to work with me or needed my services could find me.
Table of Contents (click here to expand / collapse)
Making room in our hearts for pets
I travel and house sit with my partner, Rod. Every time we commit to a new house sit, we know we will need to make extra room in our hearts for the pets we will be caring for. These pets become our charges during any house sit and we fall in love with each of them wholeheartedly every time.
All pets have their own characters and habits and I love getting to know every one of them. We have "protected" a pug in Vietnam from thunder and lightning, and accompanied a pair of little Yorkshire Terriers while hiking in Hong Kong.
In the UK we've been welcomed into the fold by a big friendly Spinone in Shropshire, and juggled video calls around two energetic and sometimes unruly Labrador brothers in Berkshire.

We also look after cats.
Growing up, I was not a big fan of cats but over the years I have grown to love and adore our feline friends! Even the ones who scratch or nip on our arms to wake us or surprise me by leaping onto my chest at 5am asking to be fed.
The challenge of juggling remote work with pet sitting duties!
It's a challenge to juggle house sitting responsibilities with remote work during sits. These are some things to consider when applying for sits:
· Will you be available to look after more than one dog?
· Will your work enable enough breaks to take a big dog for 2 to 3 long walks each day?
· Are you prepared to follow the owners usual routines each day around your work?
Find out as much as you can about what is expected of you during the sit to make sure you can do everything you are committing to, both in the house sit and in your work!
We have never had any major issues. It's simply good to manage everyone's expectations and prepare yourself for what you are committing to. But, you can't plan ahead for all surprises! Some-times you simply have to roll with the punches.
Go with the flow - how to make it work
I have found myself taking unexpected calls with energetic, noisy Labradors running around me in the kitchen. We have had sits where we had to let the puppy outside every 2 hours.
There were others where we've had to regularly break-up territorial fights between two dogs sharing a space together for the first time.
For some house-sits we've deliberately made sure we had fewer work commitments so as to simply enjoy the area we were in. At other house sits it feels like we're juggling multiple different roles at the same time, but still it is worth every second.
For me, I love dog sits that require us to take the dogs out a few times a day for long walks. It means I have to schedule my work around our walks, but it also means both we and the pets get outside a few times every day for exercise, fresh air and a break!
My top tips for working remotely on a pet sit


1. Be prepared, stay flexible


Before confirming a sit, ask if there are any set routines the pets have or any appointments you'll be expected to make on their behalf. You can then plan your work and house sit duties with the confidence everything will happen without a conflict of time. Knowing full details of regular routines or planned appointments will help you to schedule work calls so they do not clash with your house sitting responsibilities.
I'm lucky that I travel with my partner, so we house sit together as a pair. Even though we do all the walks, routines and appointments together (because it's more fun that way), if one of us cannot move a work commitment or falls ill, we know the other can still complete any duties for that day.
As with everything, there will always be some surprises so be prepared to adapt your plans and schedules as is, or becomes necessary!
2. Talk about the internet


Let the homeowners know that you will be working remotely. Ask them upfront about their internet connection. As mentioned before, the most important thing for working remotely is having access to a good, reliable internet connection wherever you are.
If you'll be organising many video calls with clients, you will want to know you have a quiet spot to take these from. Homeowners will be more than happy to know you will be at home all day with their pets while they are away.
Most homes have great internet available, but it's always worth checking, especially in rural areas which are where we love to house sit.
3. Be upfront and honest about your work


Likewise, being upfront and honest with your employers or clients is useful too.
I always let my clients know where I am working from in casual conversation. My freelance clients all know I am nomadic so often before asking me "How are you?" they will already have asked me "Where are you?". It has removed any stress of needing to explain when the dogs suddenly bark loudly.
It has also helped me to have incredibly understanding clients when I have had to excuse myself from a video call to stop a puppy from chewing up the home-owner's cookbooks.
4. Make time to explore


One reason we house sit is to visit new places and explore new areas. Most of the time you can take dogs with you to explore.
Cats are pretty independent. As long as you feed them at their usual meal times, you are free to go out. Of course, these are all generalisations. No two pets or house sits are ever the same!

Do always ask the homeowners for full clarity about their pets' needs. Find out if they can be left home alone for a certain amount of time and always respect this. We have regularly looked after rescued pets with anxiety who need company throughout most of the days.
When doing a longer house sit with pets who usually need someone to be at home most of the time, it is worth asking if there is anyone locally who can take the pets for a day or two for a break. The priority will always be to look after the pets and their homes. Even so, most homeowners understand that you are travelling and will want to see some of the local sights during your sit and will tell you about neighbours who can take the pets for a couple of days.
Our favorite house sit site for digital nomads
What better way to travel than to spend time with pets!

Even better if you can take your work with you! Being able to work remotely has hugely helped me. I can work when and where I choose.
I can visit family members around the world for months at a time without worrying about how much annual leave I have left or being required to go back to "the office" by a set time. It has allowed me to slowly travel and see the world like a local.
When we are house sitting it feels like a "workcation" or a retreat from the world. I have done some of my best work from a countryside home with a roaring fire, in the middle of nowhere surrounded by green fields in the company of pets.
Pets are the best type of work-from-home "co-workers". House sitting while working remotely is something I think everyone should try. I am always happy to grab a cuppa with anyone (virtual or in-person) to chat about remote work and house sitting.
Becky Wong is a digital nomad, freelancer and house sitter who regularly shares her travel stories and remote work tips at: Project Anywhere. She wears many hats as a freelancer, working remotely for purpose-led businesses. Find out more about her work at: www.beckywong.co.uk
Last updated on October 6th, 2021