Live life on your terms with the help of house sitting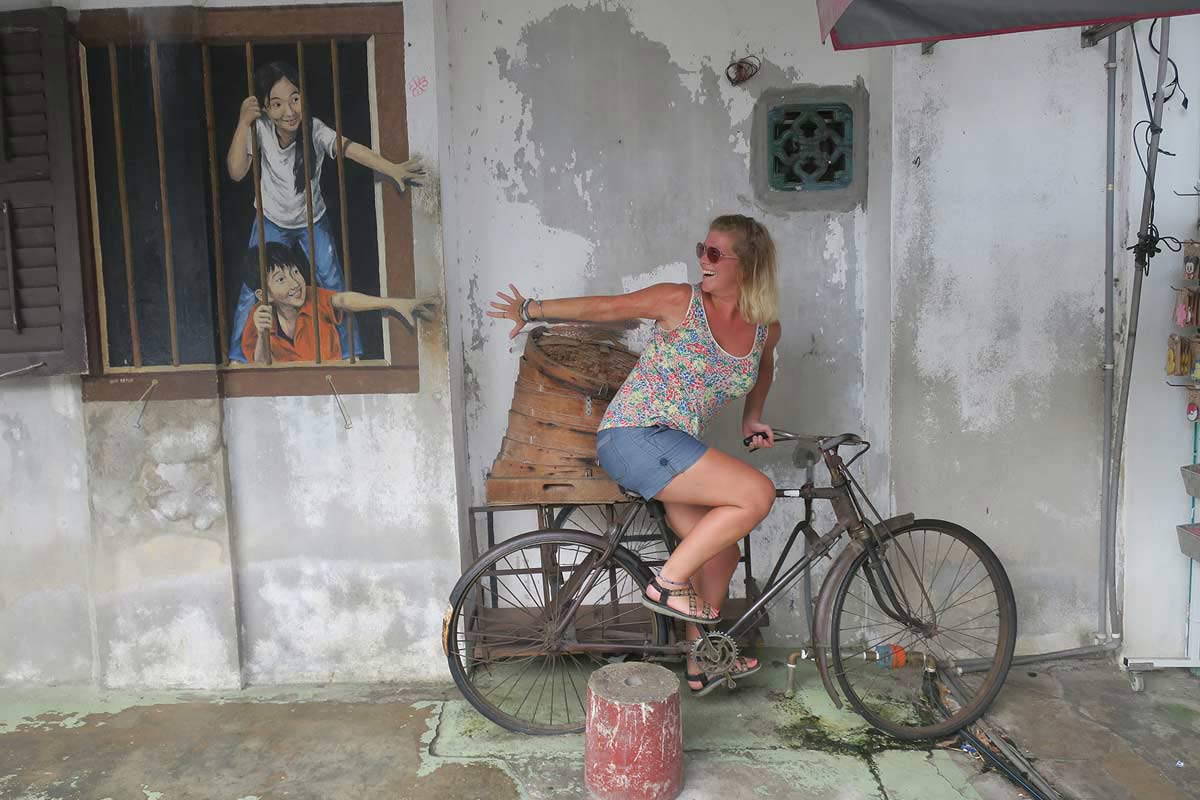 Trapped in the 9 to 5
In 2017 we came to a realization that life was passing us by. We were trapped in the 9-5 rat race, living for the weekends, with just 20 days holiday a year, and we decided it was time to do something about it. It was time to life life to the fullest!
"We travel not to escape life, but so life does not escape us."
Debs & Rich (Two Northern Souls)
After much deliberation we decided to take a year out - what we liked to call a "mini-retirement" - leaving our 9-5 jobs, renting out our home, selling our belongings and taking time out of the life we knew, for a year of adventures!
Six life-changing months later, traveling and volunteering in Asia, we quickly realized how much we loved the freedom of travel and didn't want this time out to have an end date. The thought of eventually ending up back in a 9-5 job quite frankly, terrified us!
How can we travel full-time?
We didn't have an income, and eventually our savings would run out. That's when the wonderful world of house sitting opened up to us and said "Hey guys, come on in!"
At first, we weren't sure if house sitting was for us, but it sounded like a great way to travel, staying in the comfort of a home and "living like a local", with the added appeal of looking after animals. It sounded like the perfect way to live without accommodation costs while we figured out how to generate an income. In return we'd be offering a loving service for homeowners and their pets - a win-win for everyone!
Taking a leap of faith, we signed up to TrustedHousesitters and within 2 weeks we secured our very first house sit - 6 weeks in Romsey, UK, looking after one low-maintenance, but adorable cat called Kimi.
House sitting in Europe
That was almost 18 months ago and we've been full-time house sitting ever since! After a successful first sit we decided to head to Europe and spent an amazing 6 months driving round France, Spain and Portugal - we loved it! You can more read about other first timer experiences here.
Traveling to places we would not normally have visited, we immersed ourselves in new cultures, met some fantastic humans and of course made endless furry friends. More recently, we've been house sitting back in the UK, spending Christmas in the Cotswolds, and are now fully booked up for months ahead.
Freedom to travel
What do we love so much about the house sitting lifestyle? The most obvious reason is FREEDOM! We have the freedom to choose when and where we go somewhere.
Never been to Devon? Let's apply for house sits there.
Fancy traveling round Europe? Great, that's where we'll look for assignments!
Dreaming of a trip to New Zealand? OK, we'll get a six month visa and off we go to the other side of the world!
Do you see our point?
We live for freedom, but we also love the freedom of taking back control of our life and living it on our terms.
We decide when to get up - no alarms for us anymore, just the sunrise to wake us naturally from our slumber.
We decide when we work - we can't tell you how much better our days are not having to deal with the morning commute. Instead we enjoy a drawn out cup of coffee with a pooch or kitty on our lap!
But most importantly house sitting has given us the freedom of time.
Time to enjoy a happy life together free from the constraints of a normal lifestyle. Working 40+ hrs a week with only evenings and weekends to focus on ourselves, our well-being, is just not acceptable anymore.
We now have the freedom of time to head-off on walks whenever we want, to enjoy a sunny morning down the beach, or go on an impromptu day trip if the mood takes us. We can practice yoga every morning, run, meditate, learn new skills, the list is endless… we have the freedom to be truly happy.
Our pathway to a dream life
In addition to house sitting providing a pathway to our dream life, we've been encouraged and inspired by so many people we've met along the way; from open-minded home owners to fellow sitters and digital nomads.
Leaving behind our old conventional life was tough, as most of our friends were settling down to have families, taking that next promotion or buying a bigger house. Yet here we were, living in other people's homes with no fixed address or regular income, and living out of a backpack!
They didn't quite understand us and to be honest, we questioned ourselves. But since we began house sitting we've met so many like-minded people who DO just "get it" and we don't feel quite so crazy anymore.
Staying motivated to live differently
Breaking free from the life we'd always known has allowed us to see how other people live their lives. This in turn has inspired us to stay on the path we've chosen. New friendships and opportunities have opened up to us in ways we'd never imagined, and we've found support in the most unexpected of ways.
We're so grateful for the new friends we've made and countless animals lives' we've had the pleasure to be part of. The many requests of repeat house sits and consistent 5 star feedback we've received alone makes house sitting worthwhile. Providing an amazing service whilst making new friends is incredibly satisfying and puts a smile on our faces every day.
House sitting downsides
There must be some, right? Of course, there's no Yin without Yang, but it's all about perspective and balance, and figuring out your priorities.
Sure, we're away from friends and family; we move a lot; we don't have a base to call "home"; and we only carry what we can fit in our backpack. But for us this makes the times we spend with friends and family more precious, with the ability to focus on maintaining good relationships with people we don't spend so much time with anymore.
We may not have a base to call home, but we now call many places home and feel connected to the world in a much deeper way. Moving so much keeps our life fresh and exciting and a house sit always presents a good marker for getting things done - "I will do XYZ at this sit" or "I will complete ABC by the end of this house sit".
As for fitting everything in a backpack… that's been a learning curve, but you know what? The freedom you have when you only have limited clothing to choose from is liberating and we are embracing life as minimalists!
What about the challenges of house sitting?
In any lifestyle choice there are challenges. Each individual sit presents its own dilemmas, and you can never fully prepare for this until it happens.
Like a Spanish ice-storm in May which left us without hot water for 48 hrs; a flying ant infestation; a dog who thinks she's an escapologist; a deer-chasing whippet; figuring out how to use an Aga; how to build a fire and so on, but all of this is part of the fun and learning which we embrace on a daily basis.
We are more concerned about whether the bed is comfortable; if there's space to practice yoga; or how close the nearest pub is! A fair trade for the issues we no longer have to deal with.
But the single most difficult thing from our 18 months of house sitting has to be saying goodbye after every sit.
Goodbye to the lovely people we meet and the animals who have touched our hearts. But guess what's really great… it's not long before we have a new furry friend to distract us and ease the pain.
When all is said and done, the highs far outweigh the lows, and we're only at the start of our journey. What started out as a "let's see what this is like" evolved very quickly into a new, exciting lifestyle. A different way to live, an alternative to a conventional life, and a way to build a life outside the ties of the 9-5.
This ultimately gives us the freedom to live life on our terms. Are you ready to join us and take your leap of faith?
Debs & Rich are Two Northern Souls who in 2017 ditched the 9-5 for a new life on the road. Through house sitting and remote work they are breaking free from the chains of society and living life on their terms. They've recently launched their own website to document their travels and provide support and inspiration for others wanting to live a life less ordinary. Follow them at TwoNorthernSouls.com.
Pin for later
Last updated on February 28th, 2021