Repositioning Cruises – Low Cost Cruising Between Sits
Last updated on May 7th, 2020
On the whole, international house sitters love finding new ways to travel and explore the world between their house sits. That often involves researching ways to travel between our house sits in a cost effective way – this can make or break a decision to take a house sit, especially if the dates fall in an airline's higher price bracket.
We have used buses to travel between our house sits in Mexico, France and Panama and flights between Australia, Ecuador, Mexico and Nicaragua. But what  if you want to travel between Europe and Central America?
More and more travelers are discovering repositioning cruises, and using them as a low cost option for getting from one part of the world to another.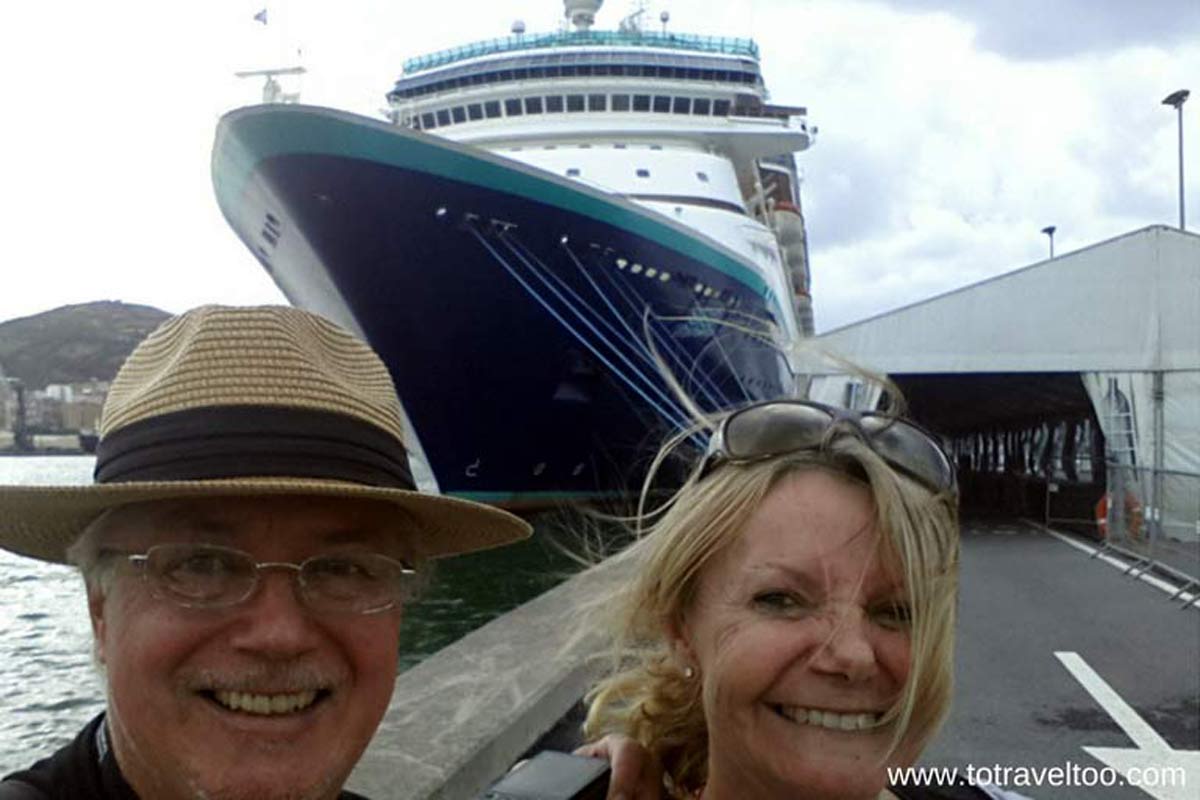 You can fly, but can you cruise?
We were in Spain last September and needed to be in Panama for a 3-month house sit starting in October. On average, flights from Spain to Panama one way were between USD700 – USD900 per person. This will depend on the season, and whether you want to take a direct flight or travel for 15+ hours with stops.
That could work given it's a three-month long term house sit. However we looked at the cost of sea travel as an alternative. Container ships are not cost effective and do not provide WiFi which is essential for nomadic digital lifestyles.
Talk of repositioning cruises started to surface during chats in various house sitting groups a couple of years ago and this drew our attention.
But what exactly is a repositioning cruise and how does it differ from a standard cruise?
Well, cruise liners need to reposition their ships from continent to continent for the new cruise season, e.g. from the Mediterranean to the Caribbean, or the Middle East to the US or Canada at certain times of the year. A repositioning cruise is a cruise where the embarkation port and the disembarkation port are different and often in different regions of the world.
What are the downsides?
Although the fares on offer are cheaper, there are many nights at sea crossing oceans, and so the ports you visit are limited. You may also experience some renovation works whilst enjoying the cruise, but from our experience there was no lack of service, food was excellent, and we had great entertainment.
After completing the Mediterranean season, Pullmantur Cruise Company (a Spanish cruise company) needed to relocate their ship the "MV Monarch" back to the Caribbean for the season starting in October 2016. The timing was perfect for us, with our arrival in Colon, Panama, starting the day before our house sit in Boquete, Panama.
How much will it cost me?
For 15 nights we were wined, dined and entertained on the ship. Here is the breakdown of costs:
USD $237.50 per person for 15 nights at the 55+ age rate

USD $210.00 per person – government taxes

USD $447.50 per person total costs for cruise

Additional costs – Tips: USD $175 per person
Total Cost per person USD $622.50
or USD $41.50 per night
When you compare the costs of an airfare, accommodation and meal costs for the same period, the repositioning cruise becomes a cost effective way to travel.
There are WiFi packages available and it depends on your requirements and usage, but it can be slow at times.
Where can I find repositioning cruises?
We found our cruise on VacationsToGo.com, but there are now many different cruise companies now that offer reposition cruises. No cruise ship these days want to travel without passengers, so a whole industry has been built around this type of cruising. A couple of other sites you could check include:
BIO – Jane Dempster-Smith's passion for travel has taken her to over 44 countries. She has lived and worked in Australia, the UK and Singapore. She's also enjoyed flying in two-seater planes, hot air balloons and even on Concorde. Jane now offers her skills to baby boomers who want to change their lives – to travel light and travel far. You can find her at ToTravelToo.com