Secure Web Hosting With SiteGround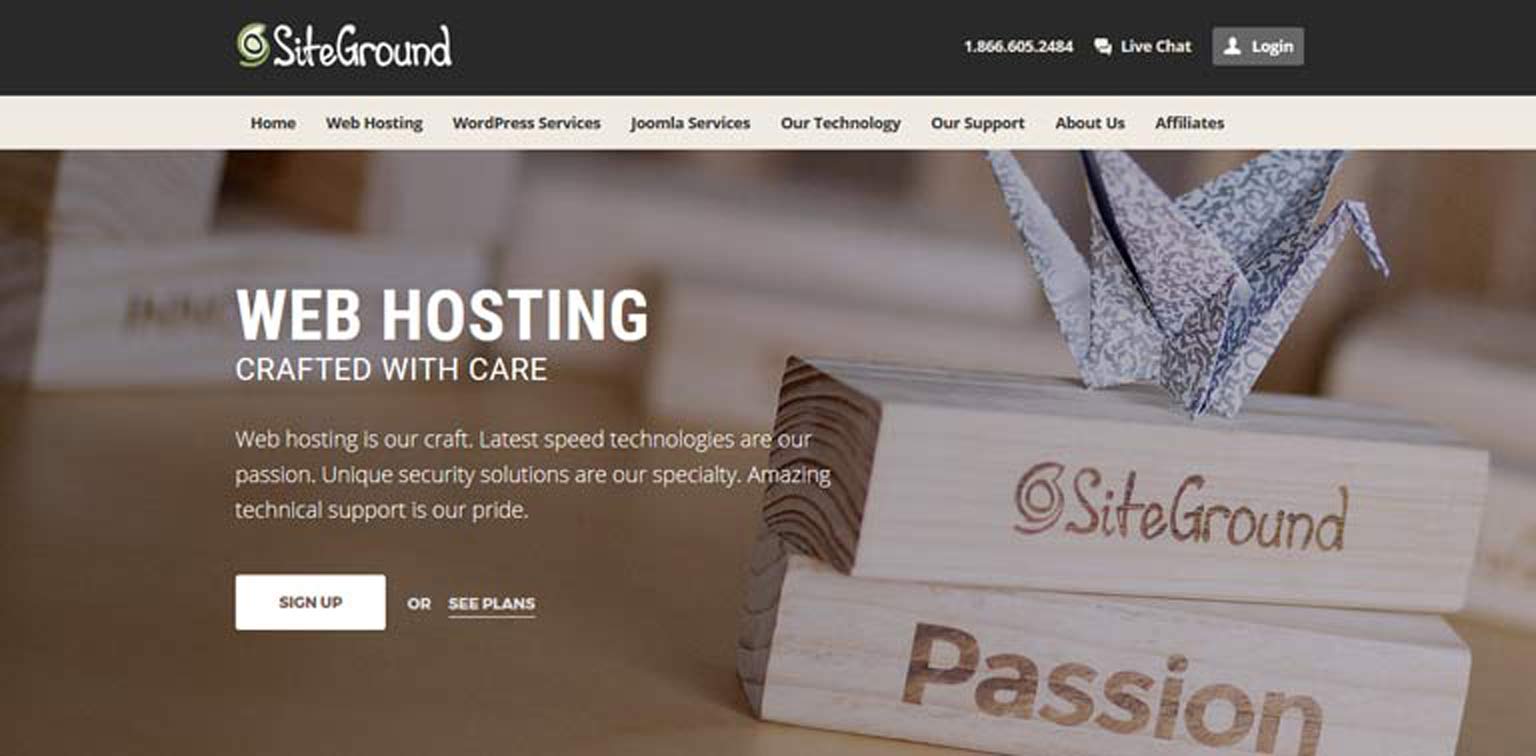 Last updated on November 10th, 2019
Are you worried about whether you have secure web hosting? Do you often see the "This site is insecure" notice on many websites, particularly when you have to login with a username and password, and wonder what this means?
If you are anything like me, you just ignore this and carry on, hoping for the best.
However, it is a concern when we hear so much these days about website hacking, identity theft, viruses, and the importance of online security.
My research initially produced more questions than answers:
Why was this warning now appearing, when I had never had this previously?
What is the green padlock symbol that some websites have in the address bar?
Why do some sites have a yellow padlock?
What does an open grey padlock mean?
And what is http with an s (https) ?
Eventually I started finding some answers and a growing understanding.
Things are always changing on the internet and security is a concern for everyone. Internet protocols are moving towards greater security, changing from the standard unsecured http:// website addresses, to the NEW secured https://
If a website uses http:// (without the "s"), anyone can intercept traffic to and from the page. If you are just browsing then this isn't much of a concern. However, if these websites have a user login, the danger is that a hacker can collect your login info. This could include both your username and password.
Why is all this such a concern?
Well, if you use this same username/password pair for your online banking, it is possible that the hacker can then try a few banking websites with your login details. If he hits your bank – jackpot – he is into your account.
So, Lesson #1, use a different username and password pair for every important financial login, then if someone does get your details from an insecure website, those details won't work on your financial accounts.
Are you lazy about internet security?
I have to admit that I'm terrible – same username and password for just about everything from Facebook to my savings account! However, now I understand how easy it is for someone to intercept my details on one website, and use those same details to login to many other sites.
So recently I have been making some significant account alterations!
The new standard for secure browsing is https://
Because of this danger, https:// a secured website protocol, is now becoming standard. In support of this, browsers like Firefox will warn you when you're about to login to an insecure site.
But to operate a secure site you need to have what is called an SSL (Secure Socket Layer) certificate. My website hosting company would gladly sell me one. Ah, but I would need one for every website I wanted to make secure. We have a lot of different websites and It was going to cost me a fortune. Then I learned that the certificates would also need to be renewed at regular intervals.
Where can I find FREE SSL Certificates?
More research led me to LetsEncrypt – an open-source project that provides FREE SSL certificates for all.
Great news… except that my website hosting company refuses to support LetsEncrypt. Most of the world's best and biggest website hosts now work closely with LetsEncrypt to ensure a better, more secure internet for all.
Only a few are dragging their heels, and despite many calls to the support department, my host could not confirm that they would ever be supporting free use of LetsEncrypt. They would happily take $10 every three months to maintain the free certificates – that's $10 every quarter per website!!
Time to name and shame – come on Hostgator, you can look after your long term valued customers better than that, surely?
With a year left on my hosting account it was time to make some decisions, and Hostgator's unhelpful attitude sealed the deal.
After five years it was time to move to a new host.
More research. One company seemed to rise head-and-shoulders above the others, and had glowing reports for customer service that was way above-and-beyond the call of duty. What's more, they had built-in support for LetsEncrypt at no extra cost. And for the hosting I needed they were even cheaper that Hostgator for an equivalent package.
SiteGround provides secure web hosting and LetsEncrypt support
Let me introduce you to SiteGround, my new website hosting company.
I set up an account easily and quickly, and started the somewhat laborious task of moving websites one-by-one from Hostgator to SiteGround.
My older sites were easier to do, as they are simple. I could just upload the files and they worked. But my newer websites built in WordPress were a little more challenging.
I got on to SiteGround's tech support people several times for things I couldn't figure out. I'm not a Luddite, but I'm not a techie wizard either. Every time the Live Chat assistance was quick and friendly, even chatty. They were marvelous at solving my issues, and within a couple of days I had all my sites on the new server, and every site secured with a new, free SSL certificate.
And when I loaded each of my websites there was not a security warning notice to be seen anywhere!
Are you looking for a secure web hosting company?
Are you wanting to create your own house sitter profile website
Are you having hosting challenges with your current provider?
Do you have a membership site which isn't yet secured?
Or do you just want great service at a decent price?
Take a look at SiteGround. You'll be glad you did. I am.