Teaching English Online with VIPKID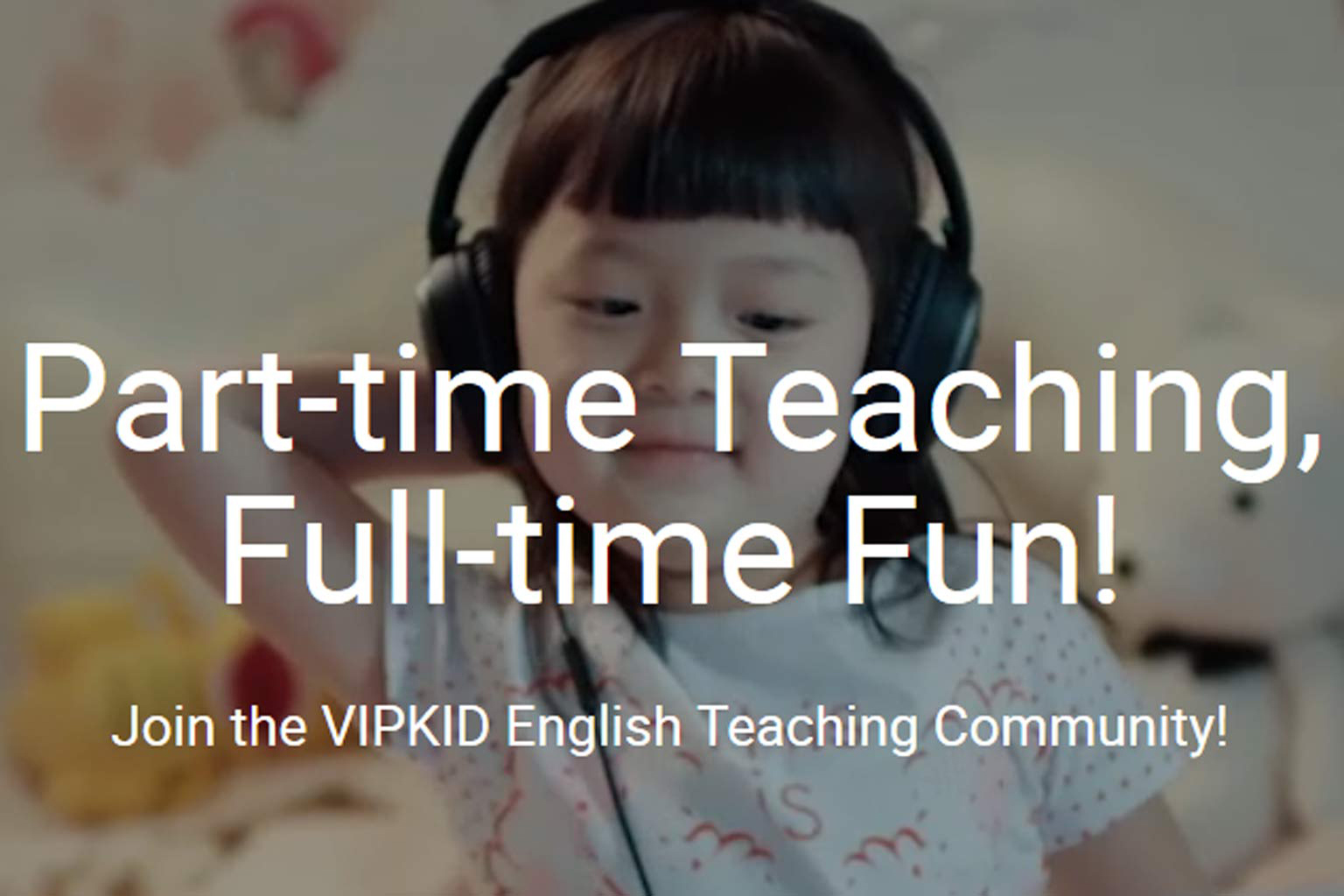 Last updated on January 17th, 2019
Teaching English online with VIPKID – Chinese online learning for kids
With the help of fellow house sitter Donna Carvell, we look at teaching English online with a popular Chinese teaching platform called VIPKID.  As well as working for VIPKID, Donna is also the founder and moderator of the Facebook group "House Sitting Café".
Together with her husband Simonand daughter Araya, they have been house sitting full time for 3 years while traveling around the US, Asia and Europe. They gave up their jobs and hit the road so that they could spend the first few precious years of their daughter's life together as a family.
Most of their income is derived from property investments, but VIPKID now provides extra income that helps maintain their nomadic lifestyle. Donna told me that she came across VIPKID on a Facebook group for online teachers. There are many forums on the internet for foreign language teachers. This is a great way to get referrals and learn about the experiences of other teachers.
TEFL English Teacher's Networking Group on Facebook has almost 9,000 members. I found the discussions and links to resources particularly useful while teaching in China.
Of course in China I had to penetrate "The Great Chinese Firewall" by using a VPN – our choice was PureVPN.
Before joining VIPKID, Donna had not worked for any other online language school. She explained:
This was my first experience of teaching for an online school, although I had taught via Skype, but I had to prepare my own lessons. One of the things I love about VIPKID is that all the teaching material is prepared for you. The teachers only have to prepare props etc., and then deliver the lessons.
It obviously helps if you have some teaching experience. For me that was corporate education, but the TEFL (Teaching English as a Foreign Language) qualification covers everything you need to know about how to teach English as a foreign language. It's a full immersion system, so there's no need to know the native language of the students you are teaching, in fact it's actively discouraged.
Donna's background was a little different, as is her experience with VIPKID who don't require a TEFL qualification, only a Bachelor Degree.
I was a private music teacher in the US and had also taught private English lessons in France. My Bachelor of Science degrees are in Music and Business Management, however I have a CELTA which has been very useful.
Donna went on to explain:
VIPKID currently only employs US or Canadian native speakers, and along with the Bachelor's degree, you need to demonstrate a year of teaching experience.

The students are all Chinese and range in age from 5 to 13, with varying levels of English. Sometimes I just teach "Hello!" and other times we have conversations about things such as Chinese landmarks. I love the fact that the classes are so varied.
Ian and I teach mainly teenagers and adults, but when we were in China we often had youngsters that could barely stay awake in their extra-curricular lessons. So I asked Donna about keeping kids of this age focused:
Sometimes the students get distracted, but not very often. Chinese children are generally very well disciplined and the parents are never far away during the lesson. I find if they are distracted though, it's easy to refocus them.

One thing kids love to do is write all over the power point display. I find that if I join in with them they are so shocked that the teacher is being naughty too! We giggle together, and then move back onto the topic 🙂
That leads nicely into the teaching platform, how does that work?
VIPKID have their own teaching platform. Classes are booked in 30 minute slots, but teaching lasts just 25 minutes. They are all taught one-to-one. It's very like using Skype – the student has a screen, as does the teacher. There is something similar to a power point presentation that we can both write on and interact with.

The power points are colorful and entertaining, yet very educational too. I LOVE the teaching materials. At the end of lesson, teachers leave feedback for the parents discussing what the student did well and what they need to review. Every few lessons students are also given further assessments on what they have learned in a particular unit.
What about any special equipment?
A computer or laptop, a strong internet connection, headphones, an orange t shirt, and a big smile are all that's needed!
We've occasionally experienced problems getting a decent internet connection while traveling in some countries. This has now become more important to us when selecting house sitting assignments. Technical problems can negatively impact the lessons you give and the subsequent payment. I asked Donna about her own experiences with the internet:
Yes, there are sometimes technical difficulties. However, VIPKID can generally determine if it is a problem with the student, teacher, or teaching system. They are very fair. In a year and a half of working with VIPKID, I have only had 2 classes cancelled due to teacher IT issues. Those you do not get paid for.

VIPKID has excellent management, and although they have experienced a lot of growth since I began working with them, they have maintained a personal touch. More importantly they have not turned the company into a large money hungry venture. They are very generous with incentives and the kids we are teaching are always the first priority!
I wanted to know more about how teaching fits in with Donna's travelling, house sitting lifestyle.
Teaching for VIPKID has been an amazing addition to our traveling lifestyle! It is flexible and requires only a minimum of seven and a half hours of teaching a week. When we first arrive at a house sit I being scoping out my teaching space and where to get the strongest internet connection. This was important in the US as I often had to teach at 4 and 5 am.

The peak teaching hours are the evening in China, which is 12 to 14 hours behind the US. Try doing that without waking up a 3 year old! Now that we are in Europe, it has been much easier.

As I mentioned, I have to teach a minimum of 7.5 hours a week during Beijing peak time (6pm-10pm), or most of the weekend. A teacher opens their availability 2 weeks in advance and the classes are filled by head office at VIPKID. We are given 2 weeks off (unpaid) for each 6 month contract. But teachers are not employees, they work instead as self employed contractors.

I generally teach the minimum required which is sufficient for our lifestyle. However, there is no maximum for someone who might want to earn full time wages.
Donna has done so well with VIPKID she's now been promoted to a new role where she "trains the teachers". She told me more about how this came about.
I was very lucky to be invited to this role after a year of teaching with VIPKID. Before being offered a position with the company, all teachers have to pass mock lessons.

I facilitate some of these lessons, give feedback and share the knowledge and experience I have gained. I love the variety this role gives me. I now get to work with adults and children through VIPKID.
And what does Donna enjoy most about online teaching with VIPKID?
I love the kids. They are so cute and often we have repeat students. It is fun to get to know their likes and dislikes and then surprise them with little things. I have one student who loves playing the piano and singing. I always make a big deal of singing a song together with her at the end of lesson. Little things like this make a big difference and the parents love it too.

I also really like that I don't have to prepare my own lessons. It is a huge time saver!

I would highly recommend VIPKID if you have a few extra hours a week and love being silly with kids. It is highly rewarding! The company is growing fast as well and are always recruiting.
For those interested in learning more about teaching at VIPKID please follow this link
You never know, you could end up meeting Donna one day while she trains you to be a new teacher!
VIPKID teaching images courtesy of the VIPKID website.
Donna Carvell and her family have been house sitting full time for the past 3 years around Europe, Asia and the US. While traveling, she teaches English to Chinese students with an online company called VIPKID which is based in Beijing.
With the flexibility of location and scheduling to teach, this has been a perfect addition to a house sitting lifestyle.