TrustedHousesitters Review (Pros & Cons)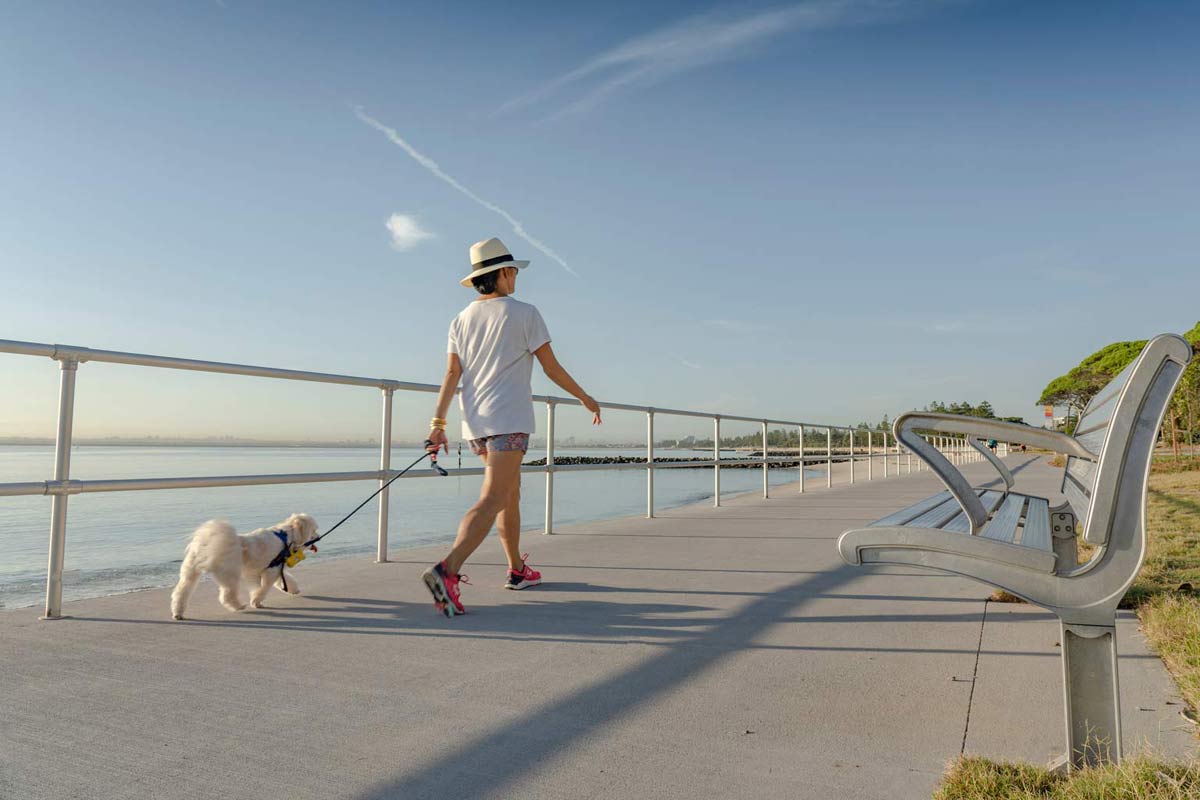 TrustedHousesitters Review (Desktop Version)

This is the second in a series of in-depth house sitting website reviews that cover the user experience, and highlight the pros, cons and usability of each site. We also explain how to join TrustedHousesitters and benefit from our year round, special TrustedHousesitters 25% discount
TrustedHousesitters (THS) is an international house sitting website servicing the needs of house sitters and home owners around the world. As the largest of the international platforms (matching people who don't charge for house sitting services), you'll find the most house sits and sitters available for house sit jobs.
That comes with a few challenges, especially for beginners. More on that later and how you can set yourself apart from the competition to make this site work for you!
Table of Contents (click here to expand / collapse)
It should be noted that the app version works differently to the desktop version, and as long time users of TrustedHousesitters, we now find the most effective and successful way to apply for and secure house sits, is by using a combination of both the desktop version and the TrustedHousesitters app - we describe how we do this here.
Within a decade they have outgrown their offices in Brighton, UK several times. In October 2018, the company announced an injection of funding. This investment has enabled technological improvements including a new iOS and Android app as well as continuous development in their international expansion, which now extends to 130 countries.
While Andy & Rachel are no longer involved in the day-to-day running of the business, the company has a strong team of over 50 people to support 30,000+ verified sitters, with over 2500 house sits happening at any one time. The team is now led by recently appointed CEO Matthew Prior, and the social face of Trusted Housesitters, Community Manager, Angela Laws.

Trusted Housesitters - Pros & Cons
You can bypass our in-depth review and quickly review the good, the not so good, with our thoughts, right here.
What we think about TrustedHousesitters
We've been members of TrustedHousesitters longer than any other international house sitting website. There's a simple reason for this, which is that it really does work for us.
Our 90th sit (of 126 over all platforms), has been just as good an experience as our first. Good due diligence, following recommendations for securing house sitter jobs, or house sitters themselves, along with the company verifications, has resulted in nothing but good outcomes.
There are a few options we'd like to see improved on the platform, but we appreciate too the enormity of making changes to such a large website.
We are definitely fans of TrustedHousesitters and would certainly recommend them as one of your choices for long term sits and overseas house sit assignments.
Is TrustedHousesitters worth the higher price?
The choice of sits alone makes it a simple decision for us. The annual subscription is less than a couple of nights mid-range B&B accommodation in first world countries - it's a no-brainer for full-time nomads. Even as an occasional vacationer the overall savings for a one or two week break, make it a sound investment.
We like that TrustedHousesitters has moved away from marketing messages that promote "free travel" and that the focus is now on getting people to understand and appreciate the primary reason for house sitting is the care and love given to the pets.
Features of TrustedHousesitters - Summary


Established 2010
Coverage - International (130 countries as of 2020)
Price for House Sitters - $129 USD (price increase 2020)
Price of Home Owners - $129 USD
Combined Membership - $148 USD
Secure messaging - Yes (this is an encrypted site)
Email Alerts - Daily email on desktop version, notifications on app
Profile Images & Videos - 13 Images - No Video Option
Document Uploads - none
Review System - 2-way peer reviews with optional star ratings
Can reviews be edited? - Not without intervention
ID Verification? - Free option, 2 levels at signup
Independent Company Reviews - Yes via TrustPilot
Community - Facebook, Twitter, Instagram
App version available - Android & IOS

New to house sitting?


Here's a very helpful video from the TrustedHousesitters website that takes you through some of the important questions, especially around trust, when first considering house sitting as a pet care option:
What is the TrustedHousesitters Insurance Backed Guarantee?


TrustedHousesitters is currently unique among the international house sitting platforms in that it provides an insurance backed guarantee for home-owner members and every sit is automatically covered. The Guarantee is underwritten by insurer GUARDHOG and offers property damage, theft, and public liability protection up to $1 million USD. As long as your membership is active, you will be covered for:
Property damage —accidental and malicious damage to your property during a sit. It protects your household goods and your valuable belongings too.
Theft — If something goes missing, you're covered.
Public liability — This covers you in case the sitter has an accident in and around your property.
There are some quite specific terms so we advise that you read the small print of the TrustedHousesitters insurance backed guarantee here.
THE HOME PAGE


A simple page offering the options for either "finding a pet sitter" or " search for homes to sit."
If you aren't a member, you will need to provide an email address to browse sits and sitters - but once you have registered, you can browse for free until you are ready to pay for your subscription, or not.
For members, once logged in you'll be provided with additional choices "How it works", "help" and you'll find top right, a drop-down menu for your membership options beside your name(s). You'll also see a prominent "Refer Friends" option, something you'll receive regular reminders about through your subscription.
Other information on the home page is there to show you with further simplicity how easy it is to become involved with house sitting, via text and videos.
You can check independent feedback on TrustPilot where you'll find over 12,000 reviews about the company. They have a 93% Excellent rating at time of writing. We haven't been able to obtain the ratio of sits to sitter, but when you apply for a sit there is an indication of how many people have applied.
GETTING STARTED FOR HOUSE SITTERS

Browsing before signing up
Before handing over any money, take a look at the worldwide house sits available.
On the top banner, positioned left, you'll see "Find a house sitter". This will take you to a listing of ALL the live international house sits. We particularly like that TrustedHousesitters does NOT show you sits that have been completed, as some other sites do.

At this point, and again on the left of the screen, you'll find a search filter for location. As soon as you start to type your country or state/county of choice you'll be presented with a drop-down of options. In this way you can see how many sits are available in your region of choice.
However, you won't be able to proceed further, i.e. you can't look at an individual listing until you provide an email address. This will be validated, so you can't give false emails just to get a look at the sits!
YOU WILL NOT BE ASKED FOR ANY PAYMENT FOR BROWSING SITS (or sitters).
Browsing after giving an email

Once you've given your email, you'll be able to see and drill down into all the live house sits at all house sitting locations on TrustedHousesitters.
At this point you can choose to refine your location by using the search filter box on the left, or by zooming into an area by using the map. If you are familiar with Airbnb - it works in a very similar way.
More filters (see top right of page)
Dates - specify a date range
Duration - select on a sliding scale from 1 day up to 3 days, 1 week, 2 weeks, 1 month, 6 months. If you slide right to end of scale it fixes on "1 Day+".
Pets - Be more specific about the pets you are happy to care for. Allergic to cats? Then check all but the cats boxes. Or you can select "no pets".
Local attractions - allows you to selection a combination of beach, countryside, city and/or mountains.
More Filters - allows you to choose between "house" and "apartment". You can also opt to find "family friendly sits", house sits with "disabled access", for working sitters "high speed wifi homes" and finally, house sits where "use of car is included".
Remember to APPLY your settings each time or they will not take effect.
To remove filters - click on the blue "filters <no>" box top right. Click on CLEAR, then APPLY. Your filters will be removed and the listed house sits will change to all sits for the location you first chose.
A handy short-cut - if you scroll down the screen once you've selected a country, you'll find the main states or counties listed along with the number of sits currently available. If you click on any of these locations, you will be taken straight to the sits available for that choice.
Viewing house sit adverts
Once you've set your filters the available sits that apply will appear with a photograph. You can use the MAP to further drill down in a region, but you can't get directly to the sit details in this way.
Now you can click through to the full listing where you'll see up to 13 photographs, and INTRODUCTION, details about the HOME, the RESPONSIBILITIES, the PETS, any SITTER FEEDBACK and a location map (for security this is now always completely accurate). To do this simply click the main photo of the sit from the listing.
A word about SITTER FEEDBACK - On the desktop version of TrustedHousesitters you will only see feedback from sitters that have provided a review. This means there may have been more sitters than shown, but they have not given the homeowner a review. Make of this what you will.
There is a work around - you can use the TrustedHousesitters App to see all the sitters whether or not they have reviewed the sit. Our personal view is to do extra due diligence on a sit if there are a high number of sitters who haven't reviewed a sit. This might indicate that something wasn't as it should have been, or that this homeowner hasn't taken the time to review the sitters themselves. Often a sitter won't review until they've been reviewed. It could just be a coincidence, but it is something to take into consideration (in our opinion).
There is also a FAVORITES feature accessed by clicking the "heart symbol" on the photo of each sit listed. You can then review these later via your member options.
When you have finished viewing a sit, you can click (top left) "Back to Search Results" - this keeps your filters intact.
Number of applications
A very useful feature on TrustedHousesitters is the ability to see how many applications have been made for a house sit. You'll find this under the DATES on the top right after clicking through to the full sit information.
1-3 means if you are quick off the mark you'll be one of the first applications. 8-11 would indicate a more popular sit or that it's been up a while. Don't let this discourage you - we've often got sits where a high number of people have already applied. See it as an indicator only and use in conjunction with the NEW label on a sit listing. All newly posted house sits are marked as such. You'll also see a blue label for LAST MINUTE sits, again a good way to get some experience under your belt.
Join TrustedHousesitters - 25% discount
To proceed further you will need to make a subscription payment. So this is the point where you will hopefully have assessed whether there are enough sits to warrant handing over your cash! Remember it really doesn't take much time at all to recoup your investment, and you can apply for sits over and over throughout the year. We have saved thousands of pounds on accommodation as full-time sitters - so for us it's a no-brainer!
The cost of joining TrustedHousesitters as a sitter only is $129 USD but as a House Sitting Magazine subscriber you get a 25% discount - click here to apply this offer - no code is required, the discount will apply automatically - however, this is only available for new members, not renewals.
ADDITIONAL MEMBER OPTIONS - HOUSE SITTERS
Paid members have will now have the ability to APPLY for house sits, and access to further features found on a dropdown next to your name (top right) once logged in:
Dashboard (where you'll find/create your profile, see upcoming sits, request external references, etc.
Inbox - your secure messaging system
Favorites - view your favorite sits - those where you selected the "heart symbol"
Verifications - set your basic and standard verifications here to get the very important badge on your profile listing.
Reviews - where you'll request reviews from completed house sits and view the reviews given to you.
Feedback - where you will feedback and review a homeowner
Settings - account details, safety contacts, membership, contact settings and label management for your inbox messages
This is a very intuitive and simple house sitting site so you'll quite easily find your way around. Start by completing your settings, verifications and then work on creating your house sit profile, photos, and think about how you can raise your credibility by getting some house sitting references.
Other tools
Throughout the site you'll find lots of useful information, a blog and some guides for getting the best out of the house sitting experience and the TrustedHousesitters' website.
GETTING STARTED - FOR HOMEOWNERS

Before joining - Browsing functionality
How much does it cost to join TrustedHousesitters as a homeowner? The subscription charge for home owners is the same as for house sitters, although there's a considerable discount for combined memberships.
You'll be able to take an overall look at the number of sitters in your area, but you will need to provide an email for more extensive searches and to see the detail of a sitter. You'll need to pay the membership before you can invite a sitter.
Last updated on October 28th, 2022