Combining the van life with house sitting in Australia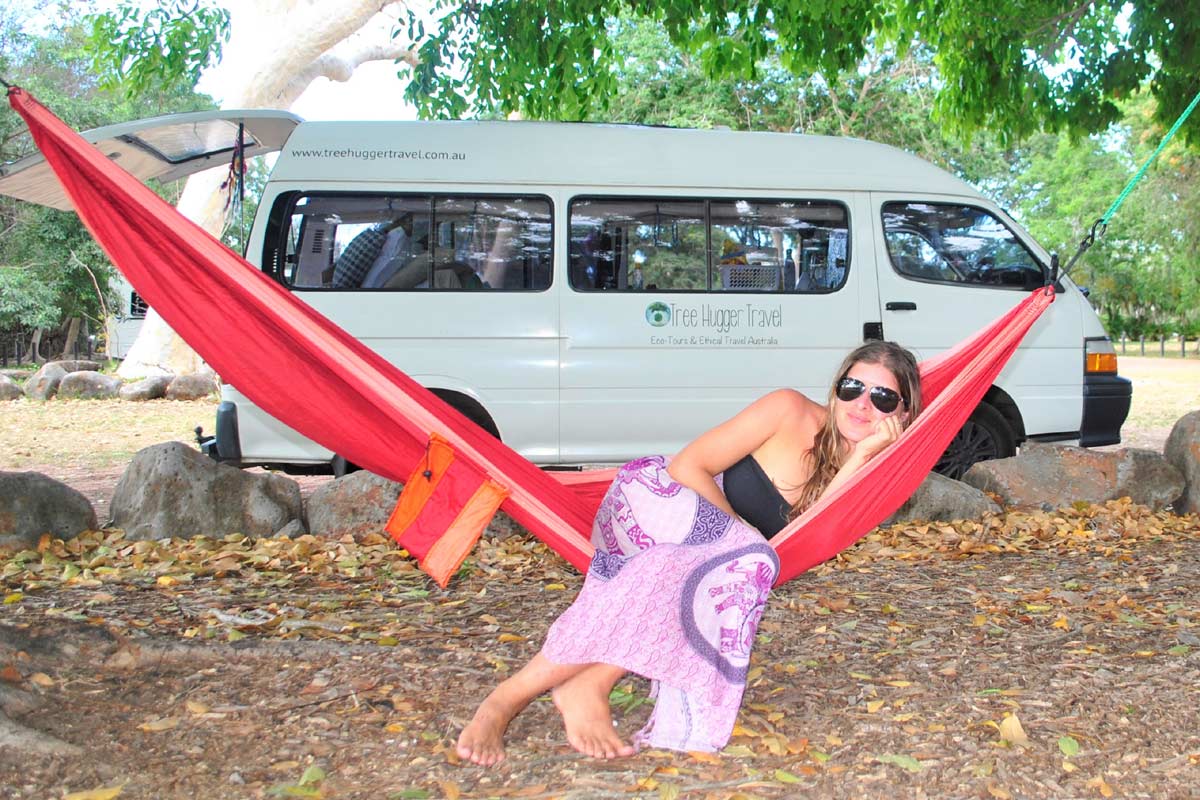 On the road in Australia - House sitting with a camper
People think I'm crazy...
At the age of 24, when I decided to leave the UK with no mortgage, no kids and no degree to fall back on, my family thought I was crazy! But, New Zealand looked like the place to be, so I booked a flight, bought a campervan and never looked back.
New Zealand WAS my dream country.
Everywhere I went, the landscape constantly changed from stunning beaches and waterfalls to magnificent lakes and snow covered mountains. Oh, and the locals... New Zealanders are very friendly and you can't help but fall in love with their relaxed lifestyle, Maori culture, traditions and history.
I spent 4 wonderful years in New Zealand before taking the plunge and travelling onward to Australia. My plan was to book a flight, buy another van and travel the coast.
Four years later it's all come together. I'm now living the "van life" in Australia with my partner John, running our own eco-travel business - Tree Hugger Travel.
Living a sustainable lifestyle while on the road
Waking up to the soothing sounds of waves crashing on the shore is my ideal start to the day. Our morning routine starts with a refreshing swim in the ocean before taking a quick 2 minute beach shower.
For us, life on the road is simple and we don't need much to be happy.
Breakfast is usually muesli and soy milk with a cup of green tea. Our diet is mostly plant based and we manage to cook healthy, well balanced meals in our mini kitchen. John and I both try our best to avoid plastic packaging as much as possible and visit local farmers for fresh fruit and veggies!
We generate our own electricity from a solar panel on our camper roof. Any excess energy goes to the leisure battery we installed inside the van.
While traveling around Australia, our accommodation stops vary from free campsites to rest stops. When there's neither, we pay for a basic campsite or arrange house sitting jobs to give us longer stays in one place.
Wikicamps is our "go to" app for finding free campsites in Australia, as well as day areas and showers all over the country.
Giving back to the places we visit
Beach clean ups are really important to me and I make it my mission to clean every beach we visit. We all know the impact of plastic pollution in our oceans, our environment and the wildlife within it.
We all love a beautiful beach. So when John and I take a stroll down the beach, we always check for marine debris, cigarette butts and especially fishing lines. Even tiny pieces of plastic. It does make a difference.
Before leaving Cairns, I volunteered at Cairns Turtle Rehabilitation Centre every week for 2 years helping sick and injured sea turtles. It was here, the impact of plastic's in the ocean became a reality and inspired me to make a difference.
Van life and house sitting – The perfect travel option
Early in 2019, we were introduced to house sitting and within a week we had already arranged two Australian house sits. Our first house sit was in the small lakeside town of Budgeiwoi on the Central Coast, looking after a 13 year old dog named Ringo.
We couldn't have asked for a better start! Both Ringo and her owner were lovely.
You never know what to expect. I always prefer to meet and greet before the owner goes on holiday. John and I love to meet new people and it's great for owners to know their much loved animals will be well cared for!
In just three months since joining Aussie House Sitters we have completed six house sits in a variety of environments and locations.
During a visit to Sydney we were offered a house sitting job in the nearby town of Thirroul. The most expensive place to live in Australia! Our job was to care for a 15 year old Poodle in a beautiful house overlooking the beach. A wonderful home sitting experience.
From here we took a 2 week road trip in our van exploring the famous Grand Pacific Drive and Blue Mountains before landing another house sit on a 120 acre countryside farm near the Gold Coast. Our most challenging and favourite house sit so far.
The home owners recently built a farm house, powered by solar and totally off-grid. Our stay involved collecting eggs from 100 free range chickens and caring for a variety of animals including; 6 geese, 4 ducks, 2 horses, 3 rescued goats and 3 energetic dogs.
The house sitting and van life lifestyle has taken us to places we wouldn't necessarily visit and provided experiences we might not have expected. We love all the animals and new experiences, so it's the perfect way to explore a new destination whilst living like a local.
guest post - TINA SATCHELL
Tina Satchell & John Whelan are co-founders of the ethical travel agency Tree Hugger Travel, that inspired them to live the nomadic lifestyle in a sustainable way. After 6 months converting a 1989 Toyota Hiace they launched EcoVanLife to write about their own experiences of eco-tourism and living on the road "down under". John and Tina donate 30% of their income to buying endangered rain forest through the World Land Trust.
Pin for later
Last updated on February 28th, 2021