13 First Time House Sitters Tell Their Stories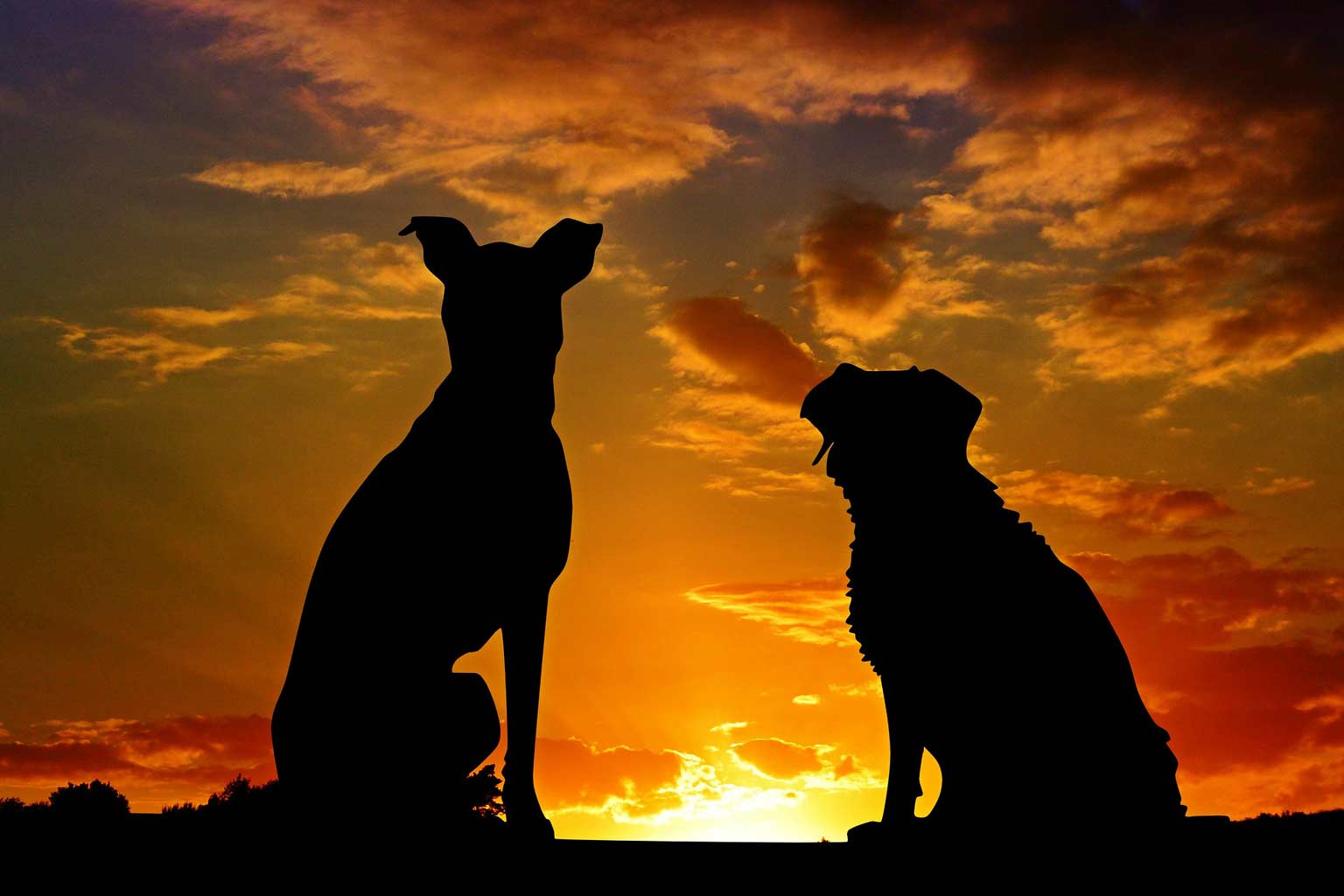 We've been noticing that more and more people are asking us questions about getting started as a house sitter, or how to use sitters to care for their homes and pets. But for sitters specifically, the conversation often includes worries about easy it is to get house sits once you sign up to one of the reputable house sitting sites.
One of the concerns is that there will be too much competition for individual house sits, and that it won't be easy to secure the important references required to show your credibility as an international house sitter.
We have some information that can help with this here, but there's nothing quite like hearing from those who have gone before.
So we thought it would be nice to ask some of our group members from around the world, who have started house and pet sitting in the last year, to share their first time experiences, positive or otherwise.
We hope their true stories will inspire you so that you gain reassurance about using reputable house and pet sitting platforms, to begin your own house sitting travel or lifestyle adventure very soon.
Shona & Colin (from New Zealand)
A year ago we started planning our epic trip! We were at a perfect point in our lives to take a "gap year" - not too old, no dependent kids, no pets, and happy and well parents.
It's now eight months since our first sit and we have been having the time of our lives. We've clocked up 7 house sitting assignments, looked after 8 dogs (one disabled), 11 cats, and taken 3 cruises - all last minute deals and the perfect way to travel from A to B, enjoying a holiday at the same time!
When we first put our profile online, applied for our first sit, and then got it (within a few days) we were amazed, exhilarated and filled with excitement.
It had been 32 years since we'd embarked on our last overseas experience to London and beyond. We've been lucky enough to have several holidays since then, but always had the urge to travel more for longer. House sitting has been the perfect way to do this and we have made some wonderful new friends.
After renting out the house, we packed up our favorite possessions, gave everything else away, put the business on hold, said our goodbyes, and headed off.
We began our house sitting adventure in Las Vegas where we sat for five weeks, looking after 3 rescue cats. It was the perfect first house sit assignment! It was the homeowner's first time too and we were very lucky to have met someone so generous and trusting, and who gave us a wonderful reference - yah!
We have now house sat in Seattle, Vancouver, South Carolina, Cyprus, Malta and are currently in Wilmslow, UK. We are booked for France and Bulgaria and are searching for another one or two in Europe. We have absolutely loved meeting all our new furry and human friends.
Not everyone lives in the same way we do and that has been a challenge for me as I suffer a bit with OCD!
I haven't always felt comfortable with some of the pet arrangements - things like whether the dogs are walked or not, or when the cat pees in the shower! But we have always done our best to give these pets our love and commitment, leaving all the homes in the same or better condition than we found them.
When we've applied for sits we haven't always been accepted, but we aren't feeling rejected quite so much now either! Nor have we always found sits that suited our travels, BUT we have had the most incredible experiences, and love sharing our adventures on our blog and with people we meet along the way.
What have we learned? Most importantly to ask more questions, it's a two-way commitment. We also know now that we CAN live out of a suitcase! All you need to get started is love and a sense of adventure... just do it!
We're heading home in July, but I'm sure it won't be long before we're on the road again. Although we have invited everyone we've met to come stay with us in New Zealand, so perhaps with the "world" visiting us, we might stay settled for a while!
Andrew & Carolyn Deagle (from Australia)
Four years ago, house and pet sitting was as alien to us as comprehending someone speaking a foreign language. Neither of us had heard about it, let alone fathomed exactly what its concept was.
Having caught the travel bug in 2004, we longed for the day when we could travel constantly. Logically was this possible for us? NO was our answer. How could it be when we were chained to the bank with a mortgage and reliant on our jobs to cover our day to day expenses.
We were not wealthy, hadn't been left money by a rich relative, nor had we won the lottery. But then we met with a business client, who by sheer coincidence was also a house sitter. By the time I'd finished repairing her computer I was sold on house and pet sitting!
Three years down the track, after countless hours of long talks, lots of research and many questions about why we should do it, Carolyn finally arrived at that point where she was ready to make a drastic change to our lives.
It may have been a long path, but achieving this apex was super exciting. One major factor I believe that helped us immensely, was doing Ian and Vanessa's online video course "Become a Successful International House Sitter" through their House Sitting Magazine - it's well worth doing if you are just starting out.
Now we were both onboard, we had to work out how we could survive financially. We agreed to sell our house, car, most of our possessions and get a small storage unit for the other few things. We also rearranged insurance to reflect our new circumstances. Carolyn was fortunate enough to reach an agreement with her boss that would allow her to work remotely and still earn an income. This was a genuine answer to prayer.
Now that our financial situation was under control, we joined Aussie House Sitters to see if we could acquire our first sit close to our home town. Working through the current listings available we decided to apply for two, both a couple of hours from us. Using an application we had crafted, with tips gained by completing Ian & Vanessa's course, we submitted our applications.
To our great surprise, and within 20 minutes, we were accepted by one homeowner. Even before a video call and with no real house sitting experience. So unexpected was this, we accepted pretty much straight away. Knowing what we do now, I wouldn't suggest doing this, but it worked out to be an amazing first house sit. We had the pleasure of caring for two dogs (one a very old gentleman), two cats and five chickens for five days. We had a marvelous time and it reinforced our desire to become house sitters!
Jump forward seven months, and we've now completed ten sits over three continents. We've looked after 14 dogs, 8 cats, 12 chickens, 5 guinea fowl, 8 cockatiels and multiple fish - we can honestly say we have found our calling.
Has it had its challenges? It sure has!!!
From giving an injection of fluids every five days to an 18 year old cat, to having to coerce a cat to use her aero-cat inhaler. But the flip side far outweighs the odd challenge. Bonding with some incredible animals and owners has been an amazing, humbling and blessed experience, and we see this continuing for many years to come. If you are considering house and pet sitting as a lifestyle change, we would encourage you to take the plunge. It will change your life and fill your soul.
Brooke & Buddy Baum (from the USA)
After trying out living in a motorhome in the US for a year, my husband and I finally admitted it wasn't the right fit for us and began looking for other options.
We wanted to travel, be around animals often, save money, continue a minimalist existence, and do something that felt meaningful. I happened to read a blog post about another couple doing pet and house sitting and it just felt TOO perfect. Truth be told, I had heard about it before we bought our RV, but dismissed it as something we wouldn't enjoy. And we probably wouldn't have at that time.
However, a year on the road changed us a lot and what sounded uncomfortable before, read like a dream the second time around.
So, we uploaded our profile on TrustedHousesitters and began applying like crazy for house sits, as soon as we'd sold our RV. We had great success locking in our first couple of sits quickly, despite our lack of experience.
Click here for your 25% discount with TrustedHousesitters - and get your house sitting lifestyle underway - no code required!
With high hopes this lifestyle would suit us better, we headed to our first sit, a "low-maintenance" cat in Utah. Ha! This quirky little fur-ball woke up at 5am every day demanding breakfast. He chewed any cords left out and attacked everything in the house after dinner each night. But he also was the best snuggler, loved to play tag, and made us smile all day long.
He wasn't as easy as we had expected, but we still loved our time with him and were sad to say goodbye. We also had a blast exploring Salt Lake City for the first time, and really loved being able to meal-plan, do laundry, and feel at home instead of in-transit in the motorhome. Plus, knowing we were helping fellow travelers enjoy their own peace of mind while away, made our hearts really happy. We were hooked.
Initially, we planned to only take sits in areas we knew and were comfortable with, while building up our reviews. However, somewhat ironically, on that first sit we applied for a month-long assignment in Hawaii. To our surprise we were very quickly accepted, which really propelled us into an adventurous year of house sitting.
We often hear from other sitters that they are waiting to apply to their dream sits until they build up their profile more, but we are so glad we just went for it. We'd encourage others to do the same. Sure, there have been a ton of sits we didn't get, especially when we only had one or two reviews, but the ones we did get made any minor sense of rejection we felt totally worth it.
With each sit, we've also been able to really identify what works best for us. So, while we are glad we did shorter sits in the beginning, we look forward to visiting places and pets for much longer going forward. And yes, we plan to keep house sitting full-time for the foreseeable future.
After ten months, six countries, and dozens of furry friends, we can't imagine a better way to pursue the things we enjoy most in life.
Sam & Ben (from Australia)
I've worked remotely for the past 5 years, and my husband Ben for two. Initially we worked full-time from home, but when I began spending extended periods in tropical destinations, we decided it was time for him to join me.
We started with an extended period in Asia. Mostly Thailand, but also visiting Vietnam, Cambodia and Malaysia, traveling around and staying in different locations from a few days to a few weeks. We kept Australian hours (and still do), which meant an early morning start, but our afternoons were free to learn how to kite surf, or go diving. We quickly knew that this lifestyle suited us and decided to become full time digital nomads in late 2018.
We gave up our home in Melbourne, donated a lot of our possessions and put those we couldn't part with into storage.
It was about this time we decided to re-visit house sitting. We spent a month in New Zealand over Christmas and New Year and I had joined the House Sitting Magazine Facebook group run by Vanessa and Ian some time earlier. But my interested was re-ignited by a family friend who had a great experience with bringing in a house sitter to care for their pets. With our new nomadic status, we decided we had nothing to lose. We've had lots of experience caring for pets as past foster carers and we love the stability of a regular home and the opportunity to live like locals.
Initially we'd planned to head back to Asia, but as new sitters we were open to different locations and found lots of opportunity in Canada.
We realized we'd be swapping mid-summer for mid-winter, but Canada had always been on our travel bucket list, so we applied and found the experience very straight-forward. After chatting to our first homeowners on Skype, we were, within a few days, booked for a 3 week stay in West Vancouver. We'd planned to spend three nights before in an AirBnB, but there was a last minute sit request 24 hours before we left, so we actually had a our first official sit looking after a Bengal cat named Nala.
Our homeowner wasn't there to meet us as she had an earlier flight, and we were coming straight off the plane after 22 hrs of travel, but she left instructions and we had a great time exploring trendy Kitsilano. Vancouver itself is incredibly easy to navigate and we've been blessed with lots of blue sky as well as snow. Now we're caring for two sweet dogs, one of which is a little pup full of energy - perfect for all the nearby hikes!
We now have five house sits confirmed in Canada taking us up to the end of March 2019 and we're hoping to confirm another sit this week to visit New York. Then we'll head back to Western Australia where we have a further two month sit booked - all through TrustedHousesitters.
So if you're considering house sitting then we say, go on try it, you never know what adventure awaits!
Diana Olsen (from Arizona, USA)
I retired to Arizona and was bemoaning the 120° summers when a friend suggested house sitting. I wrote a nice TrustedHousesitters profile, applied for three sits and, to my surprise, someone chose me! It was exciting and intimidating at the same time. What do I do now?
My first surprise was in the initial phone call when the homeowner asked me to arrive the night before. I hadn't planned on staying at the home before the owner left – this was a complete stranger!
I now know this is the norm and I've come to enjoy getting to know people on their own turf. Of course the homeowner wants to meet me, show me around the house and introduce me to their fur-babies. That one meeting has resulted in repeat sits and new friends!
My second surprise was arriving at a home much different from what I expected. Looking back, I realize that these are not deal breakers but as a novice house sitter, I reacted differently. Now I ask specific questions:
Will I be in a guest room or the main bedroom (my first sit only had one bedroom – interesting when you arrive a day early)?
Are there dietary restrictions in the house or with the animals (the dogs and owners were vegetarian – I'm not and some HO don't even want meat prepared in the house)?
What if I run out of animal food (this required an emergency call with the homeowner for the dog's vegetarian recipe)?
Is there a microwave and a sofa (there wasn't so how would I take a nap or heat leftovers, big considerations obviously)?
Like I said, not deal breakers but it was all new to me and I was off balance for a bit.
The TrustedHousesitter agreement is good for peace of mind but not necessary. However, a "Welcome Guide" or other form of written questionnaire is mandatory for me to define all of the above and more. It also provides important information in advance so I can do my own due diligence - I always research the homeowners before I go, if only to confirm they are authentic!
Getting out of the desert in summer had been my primary goal for house sitting but now it's so much more. It's an opportunity to bond with a lovable four-legged cutie that I can't have in my current living situation. And I get to travel to familiar places and reconnect with friends and family, or explore new places that I might never have discovered.
What I've learned - That house sitting is, at its core, a "mutual trust" arrangement. I trust that the homeowner will provide a clean, safe space for me (even with some surprises), and they trust that I will love and care for their animals and home as if it was my own.
And I learned that I can get by quite well without a sofa or microwave!
Glenda Mailloux (from Canada)
Travel. As much as you can. As far as you can. As long as you can. Life is not meant to be lived in one place.
For as long as I can remember, I think no other quote sums up so accurately my philosophy on life. Having traveled to over 70 countries so far, you could say that I take it quite literally. I worked internationally and was fortunate to "live as a local" while on my various assignments around the world.
After retiring a couple of years ago, I based myself in Kuala Lumpur, Malaysia, a vibrant city that is a great hub from which to travel around Asia. However after a few months, I found I was getting bored. It was difficult going from Chief Executive positions in large telecom start-up projects, to merely doing my day-to-day activities- you can only do lunch so often!
Several years earlier I had heard of house sitting and thought what a great way it would be to see the world combining my love of animals and travel, but I kept putting it off. However, as I sat in my living room one day, wondering what I could do, I thought now is the time to put a plan into place and make this happen!
I subscribed to TrustedHousesitters and built my profile, keeping it light and cheerful. I talked about the homes I have owned in France and Canada, my experience with animals and what I can bring to a house sit. I obtained my police clearance certificate and also enrolled in a pet care course at the local SPCA.
As I had no previous experience of house or pet sitting, my strategy was to focus on local assignments in Kuala Lumpur and Malaysia, as I would have the advantage of my proximity to perhaps edge out the competition.
After two weeks and 6 applications, I was confirmed for two assignments, both in Penang, an island off the coast of Malaysia that I had been interested in visiting. One was for an American woman with two cats who lived in a lovely condo overlooking the ocean in Batu Feringgi on the north east side of the island. The second was for an Australian couple with an adorable pug dog name Doug.
Both had fantastic apartments in resort like complexes with stunning ocean views. Both house sits went extremely smoothly with lovely homeowners and gorgeous animals. I especially fell in love with Doug the pug! But nobody tells you of the heartbreak of leaving a pet after you have fallen in love with it!
It was an amazing first experience and I have not looked back since. I have completed wonderful sits in Kuala Lumpur, Singapore, Bangkok, Tokyo, Melbourne, and just last autumn I traveled for 3 months in the UK doing five back-to-back sits. I learned to give insulin shots to the sweetest little American Eskimo dog in St Albans, enjoyed seaside walks with a deaf Cockapoo in Brighton, and cuddled with a rabbit in London.
With over 20 house sits under my belt I am living the retirement that I always wanted. I am now moving home to Canada after 20 years working aboard, but I know that no matter where I chose to base myself, my house sitting lifestyle can follow me!
Karen Sharpe & Martin Caponi (from the USA)
Martin retired November 3rd 2018 soon after we sold our house and everything in it - we'd been looking forward to this for two years. After doing all the research, we were planning to travel full time using Workaways and house sitting to give us more of a feel for the cities we were visiting, and to help keep costs down.
This last month was crazy though. With the house sale and moving out of state we'd had no time to research all of the house sitting platforms and hadn't built our profile, much less been able to obtain any references. We had to hope that our "mature" age and professional backgrounds would help us get our foot in the door. On December 10th we finished our profiles on TrustedHousesitters and applied for 2 "last minute" house sits in Bangkok, Thailand – just in the nick of time, we were landing there in 48 hours.
We had a layover in London and saw that we had received a response to one of our applications. We answered their questions and an email or two later we had our first confirmed sit for December.
Even though it was only for a few days we were so excited and felt lucky to get a sit quickly and be able to start building our references. As it turns out, no sooner did we lock in the dates, but the second home we applied to responded and wanted us to sit, but the dates overlapped. We expressed our regret and were informed that they were leaving again over Christmas and asked if we would still be in town. We would be and so locked in our second sit in 2 days!
Within 2 weeks of our first application we took care of a black pup named Tasi and a beautiful grey cat with huge blue eyes named, yep, you guessed it, Blue Eyes.
House sitting has been everything we wanted it to be.
We've been able to avoid hotels and tourist traps, we met families who lived in the areas we were visiting so got recommendations on where to go and what to see, and it felt like we were at home with a furry friend to welcome us when we walked in through the door.
Thailand is a relatively small country so we haven't been able to set up any other house sits while we've been here (although we have lived with another family for a few weeks through Workaway), but we have two sits arranged for when we head back to the states in March and April.
It has been a great experience so far and as we continue to travel we hope this will be an experience we can repeat.
Michelle McDines (from the UK)
I met my first house sitters in April 2017 when they cared for my friends' house and cats. As their emergency contact, we were introduced over dinner, during which the couple told me how they lived virtually for free while earning a living online - a big dream of mine.
I was so inspired but the next morning reality struck. I realized that as I had my own dog, Eddie, I'd probably end up a house sitting client rather than a house sitter.
A few weeks later, some other friends mentioned they were going away and weren't relishing the idea of their three dogs (and three cats) going into boarding. I suggested getting a house sitter - thinking I could connect them with the couple I'd met earlier. Next minute, I was being asked if I would consider doing the job. "We know you, we trust you - and most importantly, the dogs love you" was the rationale.
And so a couple of months later, I packed a bag - and Eddie - into the car and headed up the motorway to Limassol (Cyprus) for two weeks. I arrived to a fridge full of food and wine - and strict instructions to use everything up by the time they returned. A tour of the house, a demonstration of the feeding routine and early the next morning my friends were gone before I'd even got up.
The dogs had their own small van, so taking them to the beach or the forest was easy enough and my car was spared the mess that sixteen muddy paws can create. They found it a novelty to have me leading the walks instead of their "parents". Once or twice they tested the boundaries with head boy Santa slipping away and Kaine and Dotty sneaking after him. But when I turned the tables and hid from them, they soon realized they weren't that brave all alone and stuck to me like glue for the rest of our time together.
The cats were a lot easier to care for - the right food at the right time and the odd cuddle and they were content to carry on as if nothing had changed - just a different staff member on duty I guess.
Before I knew it, my friends had returned and it was time to go home. It had been a great experience for both Eddie and me. It made me appreciate that if my friends had been willing to allow Eddie to come to stay, then perhaps there might be other people who would do the same. I decided to start asking.
I could so easily have written off the whole idea. Said "No" to my dream myself. But instead I dared to go for it, knowing a certain amount of rejection lay ahead. I joined some house sitting sites, started applying, and while most people said "No" (some less kindly than others), eventually someone did say "Yes" and the rest, as they say, is history!
Nathalie & Paul (from Canada/UK)
Our house sitting journey started while living in the United Arab Emirates. It was February 2018, and we were well into the second year of our work contracts.
Our UAE home was in the Dubai Marina area, a trendy part of Dubai, but unfortunately a no-go area for pets. We'd heard about TrustedHousesitters from friends, and were interested in joining the network, using it to experience living in other areas of our own country of residence, as well as giving us the opportunity to enjoy time with pets of all varieties.
We quickly picked up two local assignments and enjoyed the experience so completely that we decided to undertake a major shift in our lifestyle and align ourselves on, what we call "Oneflexilife" - a lifestyle that allows for better management of the life balance between family, work, travels, non-profit project contributions and more.
It was soon obvious to us that we could use the house sitting as a means to flip the work + life balance equation on its head. We decided to follow our passion for travel and discovery and along the way, choose the work challenges we wished to face. On May 31, 2018, we completed our work contracts, closed the lease on our apartment and stepped away from our professional work lifestyle heading into the wild blue yonder.
One year into our new lifestyle, we have cared for twenty seven pets in nine house sits, visited four countries with over 83000 kms of travel, developed two online businesses, and published over 20 travel stories on our blog site. As we are writing these lines, we are settled in Granada, Spain and have booked house sits across Spain and Portugal until September 30, 2019.
As a professional couple we had traveled quite extensively, but we always used organized tours and plush hotels and only got the tourist view of our destinations.
Using house sitting as a means to travel has taken us to amazing places. We've looked after homes in communities and areas that we previously would never have even known about, least of all thought of visiting.
By living in someone else's home as though it were your own, and being responsible for their property and pets, we get much more involved in the community, and we get to know the culture and the history of the places we visit.
The main challenges of a Nomadic lifestyle are typically around administration; getting the correct visas, appropriate health cover, forwarding snail mail, and making sure family and friends can reach us by phone or Skype, and finally that of keeping everything within our budget.
Between our online work, we love hiking, golfing, discovering new countries and cultures. This lifestyle we have chosen allows us to achieve the life balance we had been chasing for the longest time!
If you are at all hesitant about that leap of faith, don't be, this life is fulfilling, rewarding, and downright awesome.
Orla & Neil (from Ireland)
https://allthewaysyouwander.com
Our journey started by looking at ways to maintain a nomadic lifestyle. We wanted to travel more and develop our new travel blog. As we researched the kind of remote work that was available online, we started finding more and more people mentioning house sitting as a lifestyle.
At home, we've always minded pets for family and friends and, because we love the outdoors, we really enjoy taking their dogs out for big walks, and they love us for that! Slowing down while traveling is something very appealing to us and house sitting seemed like a great way to live like a local and get off the beaten path. As we don't have pets of our own, it also gave us the added bonus of cuddling cute pets while on the road!
We read an article about alternative living which convinced us to sign up with the house sitting website Nomador and it didn't take long at all to find our first house sit in Portugal, back in November 2017.
Our very first experience was fantastic, looking after a cool cat and a happy, affectionate dog. It totally exceeded all our expectations and we had absolutely no problems at all. We have since returned regularly and have become really good friends with the home owners. Sadly their cat passed away last year of old age, but we still get the best welcome from their lovely dog each time we return. Every time we go to Portugal to house sit we always make sure to have a few nights either side to hang out and have a good time together.
Back home in Ireland, we have had the pleasure of minding a couple of cats in Cork and two lovely old fluffy dogs in Kerry. Cats and dogs are our preferred pets as we're certainly not experienced with farm animals or horses (they sense our fear!).
Having said that, we don't mind fish or other small domestic pets. We've often seen amazing opportunities to live off-grid or to look after small farms. But, there's no way we'd ever pretend to be skilled in something we're not - that's definitely the biggest piece of advice we'd give in applying for house sits. It's a pretty serious commitment.
The pet and home owners are handing over a precious part of their life to you so you need to be 100% confident that you will and can take full responsibility for it. You absolutely need to be an animal lover because pets don't just get fed and walked. They need love, attention and genuine affection. You have to want to spend quality time with them.
We've been really lucky that none of the pets we've taken care of so far, have needed veterinary attention, but that's not to say we haven't cleaned up our fair share of bodily excretions! All part of the job!
Saying goodbye is probably the worst part of house sitting - we love the pets we mind so much that we miss them terribly when it's time to leave!
Miri Oravcova (from Slovakia)
Instagram - Traveling_Alphabet
House sitting is addictive! Once tried, you'll never stop!
Everything started for me one day in January 2018 when I decided to take a break from my managerial position to look for a way an alternative way to spend my next year. I'd promised myself I would dedicate this time to me and my daughter - we had been entirely neglected in that recent period.
So I Googled... and you know how it works. You start with recipes and finish with the YouTube videos of Justin Bieber's mom talking about her famous son.
In my search I found "house sitting", and was surprised how it combined all the things I loved and still do – travel, language, meeting new people, new cultures, local homes, different mentalities and the most crucial aspect... pets.
I checked almost all the portals, even the local ones, as some countries have their own local house sitting websites in the local language only. But the easiest to navigate and clear about what to do, was TrustedHousesitters, and I've just renewed my membership for the next year.
In the beginning, I read all the advice of masters of house sitting, and I also started as a humble house sitter. I applied to an ad in Budapest, Hungary, over Easter to take care of their four-legged "son" - Loki, and I also decided to take my daughter (aged 8) along with me.
The owners provided no pictures, nothing to create an idea, so I didn't tell my mom! I think she would have worried about our safety in this big European city.
Of course, I asked the owners about taking my daughter as some homeowners aren't so keen on having children in their homes, and I respect that.
As it turned out, the house sit was lovely! Not sure, who was more scared, us doing it for the first time, or the dog – little Loki, that his "parents" decided to leave with us. But all of us learned day-by-day, and after five days when it was time to say goodbye, all of us felt really super sad.
In 2018, I did 11 house sits, many repeated with the same homeowners because if you click (and mostly you do), the friendship endures for a long time. This year I have three already completed with a fourth to come in three weeks – finally in my home country of Slovakia.
I really recommend this way to connect together all the loves you have in your life. Don't be greedy in the beginning and don't target the world's most competitive house sitting cities - you probably will not be chosen. This can discourage you, as happened to me even after my 7th sit, when the owners didn't reply to my application - don't take it personally.
Build the career of house sitter step-by-step, review-by-review, and after a time you can call this passion a lifestyle as I do now. In my year of 14 house sits I visited countries all over Europe and Scandinavia, but also the United Arab Emirates. I'm already thinking where my next destination will be... time to refresh the house sitting offers!
Tara Marlow (from Australia)
We began traveling full time in 2017 and so then also began our life as house sitters. We heard about house sitting from a blogger friend who had learned of our plan to travel full time. Now, 17 sits later we have, thanks to her, saved over $7000. Maybe more.
Our first house sit was in the Southern Highlands, just south of Sydney, Australia. That sit was a great introduction to house sitting, with only plants to care for... along with the house, of course!
It was stressful though, not just because it was the first time we were taking care of a stranger's house, but also because the homeowner was the President of her Garden Club! But, we got a "gold star" because, when she returned home, she repeatedly said how happy she was. Phew!
House sitting isn't for everyone, but it's definitely something we love.
By living this life, not only do we save money, but we get to immerse ourselves in communities through slower travel. We love that we can connect with like-minded people and care for their animals as we travel the world.
We've looked after dogs and cats, of course, but we've also cared for goats, chickens, rabbits and guinea pigs. Dogs are without a doubt our favorite, but goats are fun (tip: they love weetabix!), and we love the fresh laid eggs we get when chickens are present at our house sits.
We were humbled to be nominated as House Sitters of the Year (2018) with our chosen house sitting service, from a homeowner in Chicago. There, we looked after a rescued Australian Shepherd who'd been the Mumma dog in a puppy mill. She'd been rescued only two years prior. She took a lot of love and attention and of all our sits, she is the one that captured my heart completely. I bawled (cried copiously) when I left.
There have been others animals I am still attached to. Like the one I get emails from periodically, a (rescued) greyhound whom I also fell in love with (in Victoria, Australia). I love it when those emails arrive.
Out of all our house sits, we've only had two that didn't go as expected and that was due to a lack of information upon starting the sit. There are some home owners who don't invest in doing the research or providing clear instructions, but rather are simply looking for a body to be in the house and feed their pets.
One lesson we've learned when scoping out potential sits: Never agree until you are clear on expectations and instructions. The other thing we've learned is communication is key - keep communicating. Make a connection with the homeowner. You may find that makes a difference in the house sit and you may find, like we have, some life-long friends as well.
Kristin Tocci (from the USA)
I got into house sitting after doing a lot of paid dog sitting through Rover in Seattle. I started out by taking my pup to be cared for in someone else's home when I travelled. But when my pup passed away I soon became an in-home pet sitter myself, and found that spending time with others people pets was a gift.
I'm an avid traveler and when I found out about TrustedHousesitters, I thought it was a great way to see some of the world and explore new places and cultures, while getting to spend time with new adorable furry loved ones!
In-between my transition from living abroad in Ireland, to moving back home to the US, I decided to spend a few months travelling and exploring Europe. Pet sitting allowed me to spend my summer in three different places in Europe, with 4 pups in total!
I was lucky that I had one local house sit I could complete while still in Cork, but it was still fairly challenging to get my pet sits lined up with only one review, even though I did have lots of off-site references through Rover. I do feel this local sit review is what helped make it possible for me.
So sometimes getting that first house sit done locally can make a difference to new house sitters who are competing against others who have completed many sits already. I'd also suggest sending A LOT of applications. Be prepared to spend a good amount of time doing this, and make sure to track the ones you have applied for. Expect not to get a response on the majority of your applications. In a perfect world, yes, it would be nice to get a response, but unfortunately it just isn't feasible for every homeowner sifting through applications, to do this. If you persevere however, it will be worth it!
Of the 4 unpaid house sits I have done through TrustedHousesitters, while all enjoyable, some have been more challenging than others. I've found that the ones that were more challenging, probably would have been less so if there was more clear and deliberate communication between myself and the homeowners BEFORE the house sit.
The more questions you can ask beforehand, and the more "what if" scenarios you can imagine, the better the house sit will be for everyone! However, even with the challenges, I still really enjoyed doing these sits and cannot wait to do one again.
Caring for someone's furry loved ones while their owners are away is an incredibly rewarding experience and I really enjoyed my summer. I fell in love with some pups who I miss very much, met some great people along the way, and spent time really getting to know the places I visited.
Now that I have returned back to the US I will continue to do paid pet sitting nearer to home, but will also hope to do at least one to two house sits abroad each year in Europe - hoping to get to Switzerland soon! Thank you to all the homeowners who have trusted me with their furry loved ones, and to all the homeowners and house sitters out there that make this whole sort of thing possible.
Knowing someone is caring for your home and your pets as if they were your own while you are away, is priceless. Spending time exploring new places and cultures, while getting to "borrow" someone else's furry loved ones, is also priceless!
Pin for later
Last updated on February 28th, 2021